Olympique Lyon eyeing Laurent Blanc as Sylvinho's replacement
Lyon are due to meet with the 53-year-old over the next few days. Blanc has been out of coaching since he left the PSG job in 2016.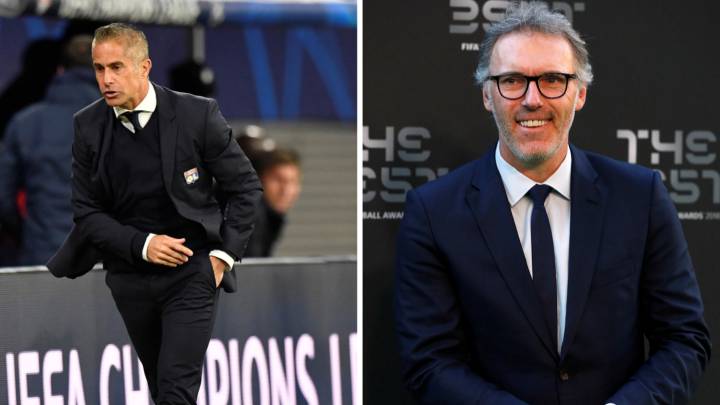 Laurent Blanc is the principal favourite to take over from Sylvinho as coach at Olympique Lyon. The former France coach has been out of coaching since 2016 - his last club was PSG.
Lyon however, face a number of problems if they are to coax Laurent Blanc back into the game - the first being the high salary he would undoubtedly demand. Should the 53-year-old accept Lyon's offer, he would become one of the best-paid coaches in Europe. His high wage demands are what has put off numerous suitors who have attempted to hire him over the past three years. Another snag would be Jean-Louis Gasset. Blanc has always worked with Gasset as his assistant but his past with Saint-Étienne (he was coach with Les Verts for the past two seasons), wouldn't go down well at Lyon.
Wenger, Rémi Garde and Mourinho linked with Lyon job
Other candidates being touted as possible replacements for Sylvinho include Arsène Wenger, Rémi Garde and José Mourinho, who recently commented that he would love to coach in Ligue 1. Lyon have already ruled out former players Tiago and Mikel Arteta as to not make the same mistakes they made with Sylvinho, who lacked experienced and was only able to guide the team to three wins in two months.