Messi: "Neymar knew he'd made a mistake moving to PSG"
The Barcelona captain said he had spoken to his former teammate during the summer and gets the impression he realises moving to PSG was a mistake.
Leo Messi gave a lengthy interview with RAC1 in which he discussed various topics, including Neymar and the arrival of Antoine Griezmann at Camp Nou during the summer while also giving an insight into the ever-polarising figure of Gerard Piqué.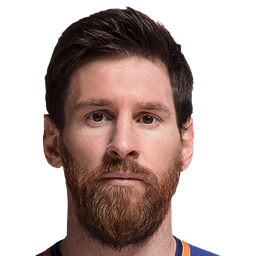 The Barcelona captain moved to deny reports that he had opposed the signing of the France international, describing him as "one of the best in the world."
"It's not true that I didn't want Griezmann to come. It has never been a problem from my point of view," Messi said, adding that he also wanted his former teammate Neymar to return to Camp Nou in the summer. "He is one of the best as well, he's different, he does things nobody expects. Having him in our team would give us more options. But aside from the sporting side of things, he left in the way that he left. We could have left it at that. A lot of the fans didn't want him to come back and that's understandable."
Messi also added that he remains in touch with the Brazilian and feels that he realized very quickly that he had made a mistake in leaving for PSG in 2017 for a world record fee of 222 million euros.
"You'd have to ask him but I think that's the case. Knowing him as I do and seeing what he's going through I'd say that was the case."
However, Messi denied any direct influence in talks about a return for Neymar, who joined Barça from Santos in 2013: "Although many people seem to think I'm in charge of signing players and sacking coaches, I wasn't involved. I spoke to Ney and got the impression he wanted to come back but I only heard his side of the story and nobody else's."
Messi on Pique: "He's sincere and speaks his mind"
Messi also talked about Gerard Piqué and the fallout from his comments after Barça's victory Getafe in September, when he suggested not everybody was always pulling in the same direction.
"He's a very intelligent and transparent person. He's one of those people who says what's on his mind and doesn't care about the consequences. He's sincere and speaks his mind. He's a funny and interesting guy. That said, he didn't say anything about it to me. I wasn't in the squad for that game anyway so I wasn't there. Geri never tells anybody anything. Much less me. I was surprised by what he said though. Anyone who has been at this club for so many years and knows how things work knows that everybody is aware of everything. I wouldn't have done it myself because I think it's just blowing the issue up at a time that didn't benefit anybody but that's the way he is."