Real Madrid pushing Brahim Díaz to go out on loan
The player and his father were against a loan deal. As things stand, Brahim has a lot of team mates ahead of him in the queue and doesn't even figure in Zidane's squad lists.
Brahim Díaz has yet to feature for Real Madrid this season. In fact, he hasn't even made one of Zidane's squad lists. At first, it was a couple of muscular injuries which kept him out of contention and when he recovered, he found that there were several players ahead of him all competing for his position. Even Marco Asensio long-term injury hasn't left him with a niche in the coach's squad lists.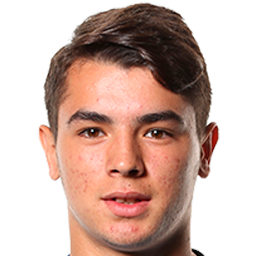 Loan deal would give Brahim vital experience
Not that the situations comes as a surprise to Brahim - the club was very clear with him about his chances of gaining playing time when they sat down to chat last summer.  Zidane thinks highly of him but he's still very young and as things stand, there are four players ahead of him in the pecking order -  Eden Hazard, Gareth Bale, Lucas Vázquez and Vinicius... For that reason, Madrid advised him to accept one of the many offers that have come in requesting the player on loan. As far as Madrid are concerned it is not that they don't have faith in Brahim, it's more a practical solution to help him with his development - the club thinks a season or two out on loan would help him to acquire experience at the top level.
However, Brahim has other ideas. He is against the idea of going out on loan - he took exactly the same stance when he was at Manchester City. It's a decision which has the backing of his father and agent, Sufiel (previously, he was represented by Pere Guardiola, Pep's brother). Sufi is also against a loan deal and told the club straight that he isn't willing to listen to any of the offers that have come in from elsewhere as the player has taken the decision to stay. They feel confident that Brahim's moment will come as the season is long.