BARCELONA
Rakitic: "If things don't change, we'll have to sit down and talk"
The Croatian opened up on 24sata about his current situation at Barcelona, which has hit its lowest ebb since he move to the club from Sevilla in 2014.
Ivan Rakitic is mired in his worst moment at Barcelona since he arrived from Sevilla in 2014. He has played just 187 minutes so far this season between LaLiga and the Champions League, 631 minutes fewer than at the same stage last year. It has left the Croatian's future at the club looking bleak and he spoke to 24sata about the situation.
Cristiano Ronaldo called him personally to ask him to move to Juventus but he didn't move to Italy and he had other options elsewhere. "I don't know if they will sell now. This is difficult and tough because I want to play and not just make up the numbers on the team. I will do everything I possibly can to try and change things in the next few games."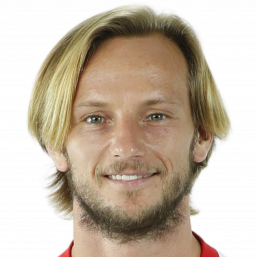 "I have two years left on my contract and there's no better place to be than Barcelona to play football, the best club in the world, but I need to play and not just enjoy walks in the city and going to the beach," he said.
Rakitic doesn't hit the fact that leaving was an option in the summer and he says he spoke to Bartomeu and Lionel Messi. "The truth is that I spoke with people at the club. They all knew that I had options, it wasn't a secret. I want the best for Barcelona, but I want to fight for the team and I am prepared to go on the field when they need me. I want to thank the love from the fans this weekend. But if I see things aren't changing, we will have to sit down and speak again."
The central midfielder was left out of the Croatian squad for the most recent international break but he says there is nothing more behind it than his physical and mental state. "Nobody has more love for Croatia than me. I left Switzerland, the country that gave me everything...But my heart is in Croatia, my love is to the maximum. I thought that the best for me and for the team was to clear my head and to prepare 100%. It wasn't just for me, it was only fair for me and for my teammates."