BUNDESLIGA
Müller asks Bayern Munich to let him leave
According to SportBild, the striker wants to leave the club he joined in 2000 because he hasn't adapted to his role as a sub under Niko Kovac.
Thomas Müller has decided it is time to leave Bayern Munich, according to Sport Bild. The German has been at the club for 20 years, joining in 2000 as a youth player, but has asked the club to let him leave.
The 30-year-old is not used to playing the back-up role he has played since Niko Kovac arrived on the bench. In seven games in the Bundesliga, he has started three and has not finished any of them. In the rest, he was brought on as a sub and has only played seven minutes in the Champions League.
The attacker remained faithful to the German side for years despite interest from some of the biggest clubs in the world. Bayern will take this into account when arranging his departure should they decide that is the path they will take; he does have a contract until 2021 though. According to the German newspaper, Inter Milan came knocking during the summer and the summer before that it was Liverpool. Even before that again, it was Arsenal and Manchester United. But the answer always remained the same.
Now though, his future remains up in the air but there are no teams mentioned as being interested as of yet. Kovac, on the other hand, values him as a change of pace and a versatile player in his squad and also someone who lifts the mood in the dressing room.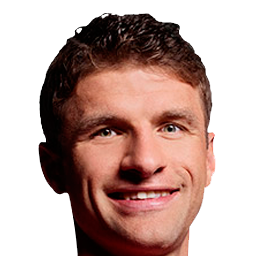 Just five player remain from the team that last won the Champions League: Neuer, Boateng, Alaba, Javi Martínez and Thomas Müller. Müller's departure would mark the third club legend to leave with Bastian Schweinsteiger and Philippe Lahm already retiring.
Müller has played 495 games with Bayern with 186 goals. He has one Champions League, eight Bundesligas, five German cups, two Club World Cups, a European Super Cup and five German Super Cups on his CV.