PSG: Sporting want former Real prodigy Jesé off the books
The on-loan forward is not in the plans of Sporting coach Silas and the Portuguese giants want to send him back to Paris as quickly as possible.
Jesé Rodríguez's loan spell at Sporting Lisbon has not worked out as expected with the former Real Madrid prodigy already finding himself surplus to requirements at the Portuguese giants after joining from PSG during the summer.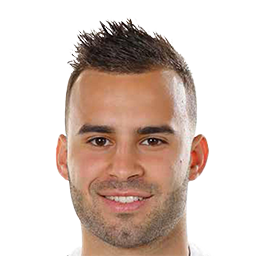 The 26-year-old has spent most of his time as a PSG player out on loan with stints at Stoke, Las Palmas and Betis and arrived in Lisbon looking for a fresh start after failing to rediscover the form that he showed at the Bernabéu before a serious knee injury curtailed his career.
Jesé managed only 16 appearances for PSG but his final one – a single minute in the 2-0 win over Metz in August - may prove costly as FIFA regulations prevent a player from representing three clubs in a single season.
Silas instructs Sporting to send Jesé back to Paris
The winger started out at Sporting with three appearances in Liga Nos action, but the arrival of Silas in September effectively ended his chances of a Portuguese renaissance with the incoming coach apparently not impressed at all by what he encountered. The former Spain under-21 international has failed to make a match day squad since and Silas has instructed the Sporting board to send him back to the Parc des Princes at the first available opportunity.
That will come in January, when Jesé will either have to work his way back into Thomas Tuchel's good books or spend the remainder of the season out of action until he can make another move next summer.