Atlético Madrid in talks to double Thomas Partey's buy-out
The Ghanaian midfielder's buy-out is currently 50 million euros but Atlético are hoping to reset it to three figures and increase the player's salary.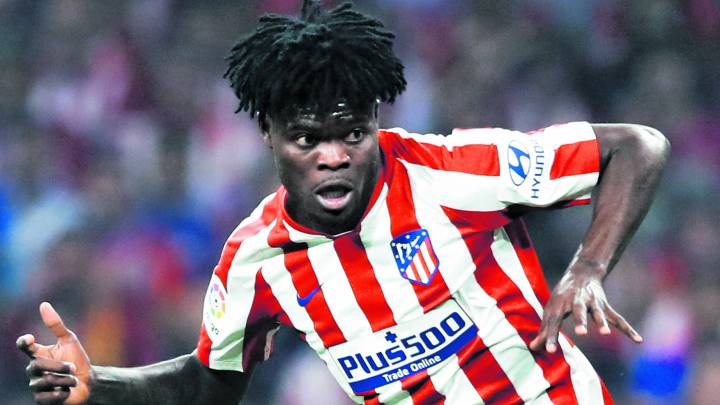 What happened on that fateful 16 July 2015 in Los Ángeles de San Rafael was a rare occurence during the nine pre-seasons Diego Simeone has spent with Atlético. El Cholo included a handful of youth team players - all of them centre-backs, for the squad's summer stage. The idea was to make up the numbers for those who were absent - Diego Godín and Giménez. Simeone was keen to try out one of those young defenders, 22-year-old Thomas Partey in midfield. Just a few months later, Thomas he was handed his first team debut against Espanyol. Today, he is an undisputed first choice in El Cholo's Atleti.
Thomas' release clause will be doubled
Atlético are working to improve Thomas' contract. At present, his buy-out is just 50 million euros while his salary is at the more modest end of the scale when compared with the rest of the squad. Negotiations between the player and club are well underway and the idea is to hike Thomas's buy-out to three figures and hand him a pay rise that will put him in line with the rest of the first team squad. Thomas last renewed his contract with Atlético a year ago, signing an extension to 2023.

Thomas has more than made up for the loss of Rodri, who left to join Pep Guardiola's Manchester City over the summer. He too had offers from Premier League clubs but in his case, Simeone was adamant that he wouldn't be sold. Now he will be rewarded with the kind of salary he deserves and a release clause that will act as a deterrant to future suitors. Atleti hope to have Thomas' new contract drawn up and signed by the end of the year.