REAL MADRID
Real Madrid want Eriksen in January
Zidane sees signing a midfielder in January as a necessity and with Pogba and Van de Beek off the table for now, they will try for Eriksen, who is out of contract in June.
Christian Eriksen did not sign for Real Madrid during the summer bit a new opportunity looks set to present itself during the winter transfer market. The club will try to sign the Danish international in January as they get to work to make it happen. The 27-year-old is out of contract in June at Tottenham and while they could wait to sign him for free next summer, Zidane sees him as a necessity to fix his midfield woes. 
After 10 games this season, only Casemiro has escaped without injury. Kroos, Modric, Valverde andIsco have all found themselves on the treatment table this year with the German currently out and set to miss the Clásico.
Eriksen would prefer to wait until June to come to the Bernabéu as that would mean a more succulent salary with no money changing hands between the clubs.
Real Madrid are fully aware that they have issues in the middle of the field. Before the Levante game, for example, Zidane had just two midfielders available to him -- Kroos and Casemiro. Before his injury, the German had played 99% of Real Madrid's minutes this season and with his midfielders on international duty, they won't be offered a break this weekend.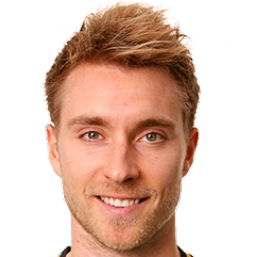 Zidane and Real Madrid need a midfielder
Zidane still sees Pogba as a 'difference maker' and the man necessary to remodel his midfield. But Manchester United remain steadfast in their refusal to let the French midfielder leave unless its on their terms. Van de Beek has also said he won't be leaving during the season and he says Madrid are aware of this. He is still an option but Madrid need someone soon to ensure they are solvent in midfield.
Madrid see the Dane as a unique opportunity given the nature of prices in the market in recent years. Like they did with Courtois and Hazard, who were on contracts that were winding down and were looking for a change of scenery, Eriksen can be signed for an agreeable fee. In Eriksen they see an elite midfielder who can score goals, at an affordable price: €30 million. That's significantly less than the €80 million they were quoted in the summer.
Another thing working in Madrid's favour is Eriksen's slow start to the season. He is disappointed and Spurs, as a whole, are off to a sluggish start too. He was hoping for a move to Spain until the end of the transfer market but no deal got done. "It's my most difficult moment at Spurs," he said.
There are no conflicts between the Danish playmaker and Pochettino but in England, reports have often suggested some needle between Daniel Levy and the Dane's agent not helped by their refusal to sign a contract extension and months without contact. From January 1, Eriksen will be free to negotiate his exit on a free to wherever he chooses.
During contract negotiations back in 2016, Eriksen's last renewal with Spurs, he decided to lower his wages in an effort to break free of a clause that would see the London club unilaterally renew his contract for another year. Without such a clause, Real Madrid and Eriksen now have the upper hand in any transfer talks. Madrid want to correct the mistakes they made in the summer by not signing a midfielder, Eriksen wants a change and Spurs are caught between a rock and a hard place.