LIVERPOOL
Peter Moore: "Liverpool's success is based on socialism"
Liverpool's CEO says Klopp was made for Liverpool and that while the Beatles used to be a symbol of the city, football now takes that spot.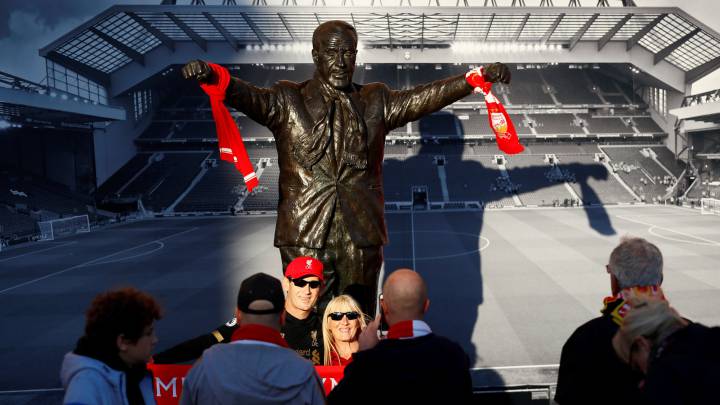 Liverpool's CEO, Peter Moore, says the football club's success is based on socialism. In an interview with El País, the Liverpool native explains how the work done by Bill Shankly has shaped the current version of the club and the city.
"We had this historical figure, Bill Shankly, a Scottish socialist, who built the foundations. Today too, when we speak about business questions, we ask ourselves: 'what would Shankly have done? what would Bill have said in this situation?'"
"He was a true socialist who believed that football consisted of working together," he continued. "We sat down and said let's put it down in words and that was the conclusion."
"That Liverpool means more. More than winning or losing. More than going to football, going to the pub and then going home."
Klopp and Liverpool's style of play
"Shankly expressed the idea of working together on the field as 'pass the ball and move'. It's very simple. 'Pass the ball and move to make yourself available for a teammate.'
There is a song by the fans 60 years ago that described the style as 'poetry in motion', it's not exactly tiki-taka. But it happens when you play freely with quick counter-attacks. That's our brand."
"Klopp is classic Liverpool," he says when asked about the comparisons between the Liverpool legend and the German manager. "Shankly used to say 'I was made for Liverpool and Liverpool was made for me' and Klopp can say the exact same thing. He understands the socialist elements within the club and the city, the challenges and the emotion. The Beatles were a symbol of the city during one era. Now it's football."
"Obviously, we look at players on the field. But we can't forget the analytical point of view. There are analysts like Ian Graham, who signed Klopp without seeing a single Dortmund game. That's not that strange, there are people in EA who have never played a game [of FIFA] and don't care to look at videgames. They analyse data," he says.
"When we signed Salah, the decision was made," he says. "After analysing a few players that Salah was the guy we were looking for."