Real Madrid news in brief: Ramos, Casemiro, Zidane, Bale...
Today's round up features abuse on Sergio Ramos, Mijatovic on Zidane, Casemiro's recoveries, Thursday's training plan and more...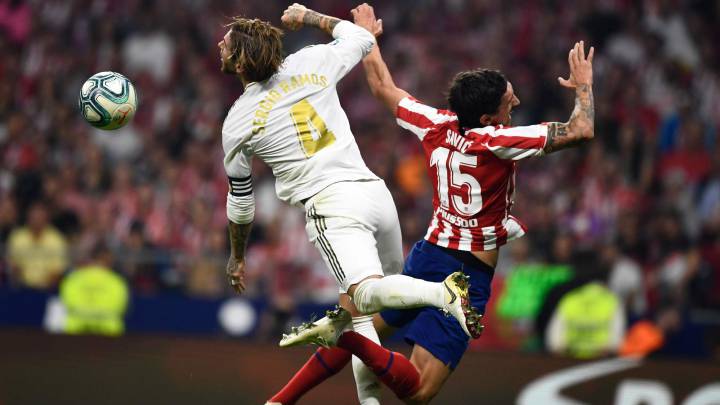 It's Thursday and it makes no difference that we're in the middle of an international break: there is always news about the 13-time European champions. Here's a smattering of stories from the Chamartin club...
Sergio Ramos abuse
The Real Madrid captain received a fair few insults throughout the local derby against Atlético at the Wanda Metropolitano on 28 September. And based on this, LaLiga have issued a complaint to the Federation's Competition and Antiviolence committee over the chants by rojiblanco fans of "Sergio Ramos, son of a bitch" and the equally inventive "Real Madrid fans, sons of bitches."
Out of interest, complaints were also filled on abuse directed at referees, João Félix and Gerard Pique in separate incidents.
In related Ramos news, the Spaniard wants to add an Olympic medal to his collection, and here's how he plans to do so.

Casemiro recovery
When it comes to getting the ball back this season, there's been no one better in a white shirt than Casemiro. Across games in LaLiga and the Champions League, the Brazilian has recovered possession 73 times, compared to the next best Toni Kroos (68) and Sergio Ramos (54).
Mijatovic on Zidane
The former Real Madrid player (1996-99) is a regular opinion-giver in the Spanish game and spoke on El Larguero about the situation surrounding Los Blancos manager Zinedine Zidane.
"This Madrid doesn't transmit the confidence of a team that thinks it will win titles," he shared about the team that currently tops LaLiga.
Eriksen in January
The front cover of our Spanish paper was simple and to the point this morning, as Real Madrid look to strengthen their midfield sooner rather than later. With a failed attempt in the summer expected to mean a wait until after the season had finished, it now looks as though dialogue will be ramped up on January 1. You can read the full story here.
FIFA break training
Zidane's training plans have been hit less than normal in this international break. As we told you earlier in the week, the players that have been left behind constitute a significant value, and on Thursday they were being put through their appropriate paces from 11:00.
James Rodríguez is one player in particular that is taking advantage of not being called up, and it will be interesting to see how he uses the weekend that has been given off to the players by Zidane.
Bale responds
One man that is looking to impress while away with his country is Welsh winger Gareth Bale. And ahead of his team's fixtures, he replied to questions over his attitude at Real Madrid.
"Obviously anger comes into it, but I'm just trying to play football and enjoy it as much as I can and give my best, whether I am here or at Real Madrid."