Fabián Ruiz and Dani Ceballos doubtful for Norway clash
The two players missed today's training session and both are doubtful for Saturday's qualifier in Oslo. Sarabia and Thiago could feature in their place.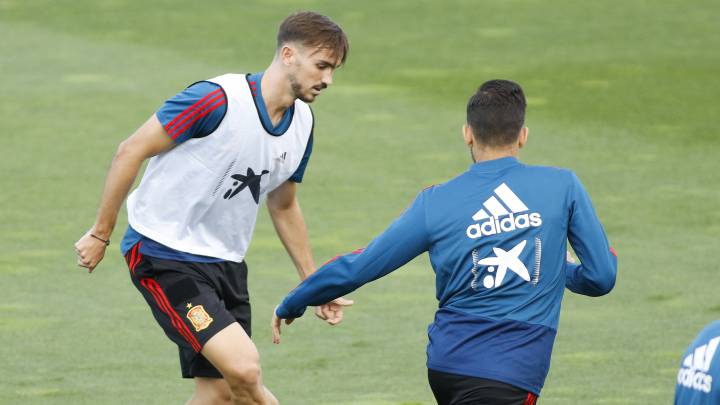 Fabián Ruiz missed this morning's training session in Las Rozas due to a throat infection. The Napoli midfielder, who is a first choice in Robert Moreno's Spain side, joined Dani Ceballos on the sidelines - he was unable to train after complaining of muscular pain. It means that both of Spain's playmakers are doubtful for Saturday's Euro 2020 qualifier against Norway. That presents a headache for the coach who could now be without two of his most creative players and will likely have to juggle his team. Both Fabián and Ceballos are expected to travel with the squad to Oslo tomorrow - medical staff are confident that both will have recovered in time for Spain's second engagement of the international break - against Sweden in Stockholm on Tuesday.
If Fabián and Ceballos are ruled out of the Norway game, Moreno will probably field Thiago and Pablo Sarabia in their place. There are other options, such as Santi Cazorla, Saúl and Luis Alberto. We will have to wait and see how the final training session in Oslo on Friday turns out to get a clearer idea of the team Moreno will field this weekend.