Ansu Fati given green light from FIFA to play for Spain
According to AS sources, the formal notification arrived with the federation on Thursday and now the Barcelona youngster is available to call up.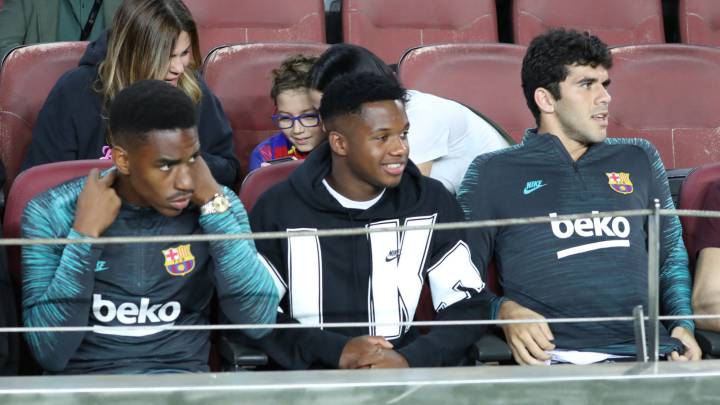 Ansu Fati is now in a position to be selected for the Spanish national team after being given the all clear from FIFA. AS has learned that notification was received by Spain's Federation on Thursday.
Barça's Fati ready for call-up
The youngster who burst onto the scene at the Camp Nou this season - taking advantage of injuries to Ernesto Valverde's forward line - received Spanish nationality on 20 September 2019. That was the first step for him to play for Spain, but there was still paperwork required by FIFA. One such requirement was proving that had not played before for Guinea-Bissau, his country of birth. This, and the other admin, took time and meant that he could not be put on the list for the U-21 side in this international break.
As of 10 October though, everything is in order and the player can wear the shirt of any of the Spanish categories. The expectation is that he will be with the younger age group although there has been talk that he could join Robert Moreno's senior team if he continues to play for the Liga champions over the coming weeks.