REAL MADRID
Courtois calls for respect for "those who suffer from anxiety"
The Real Madrid goalkeeper says he is happy at the club and accepts that fans at the Bernabéu are critical but will try to do what he can to win them over.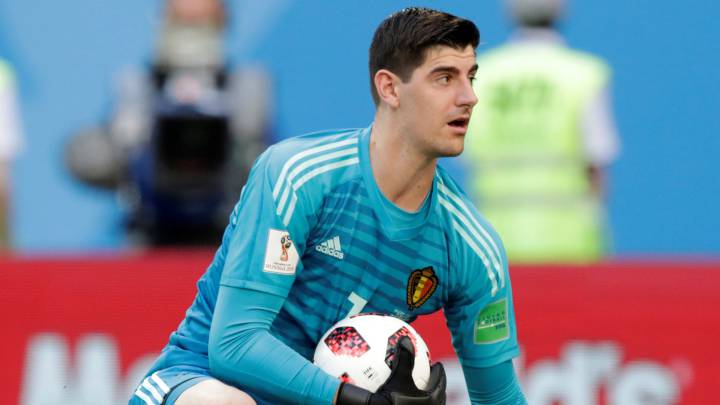 Belgian goalkeeper, Thibaut Courtois, rejected the idea that he has anxiety problems after his country's game against San Marino. He also asked the press not to publish these "lies" as it hurts those who actually do suffer from anxiety.
"I know what it takes to be a top player," he said after the 9-0 victory which saw Belgium claim a place in Euro 2020. "I am very happy and I don't have these problems."
The speculation started after he was substituted against Club Brugge at half-time due to 'dizziness and stomach problems'. He had to be driven home from the game by his father after some sections of the Bernabéu whistled him in that opening half.
He asked for "responsibility from the media not to spread lies and nonsense with these things because they are problems where people really suffer from that."
Courtois calls for respect and responsibility
"I think it's a lack of respect for the player," he said. "and to the people who suffer from this." He clarified that he is entirely happy at Real Madrid and is training hard to turn around what has become a difficult situation for him. After selling Keylor Navas, the number one spot was supposedly locked down, but a debate has started again after the Brugge game. Although Alphonse Areola didn't help his cause late on against Granada as he gave away a needless penalty.
"Fans at the Bernabéu are always critical, we know this and we will do everything we can to make them break into applause," he said. "I feel good now. It was a strong flu but now I've recovered. I could train almost fully on Monday and Tuesday with the team and yesterday I did everything. I feel strong again, after losing a few kilos. I'm recovered now and good."