REAL MADRID
Real Madrid finish the week without Mendy or James
The Colombian was in the gym with Lucas Vázquez and Brahim Díaz as Marcelo and Ferland Mendy continue to recover from their own injuries.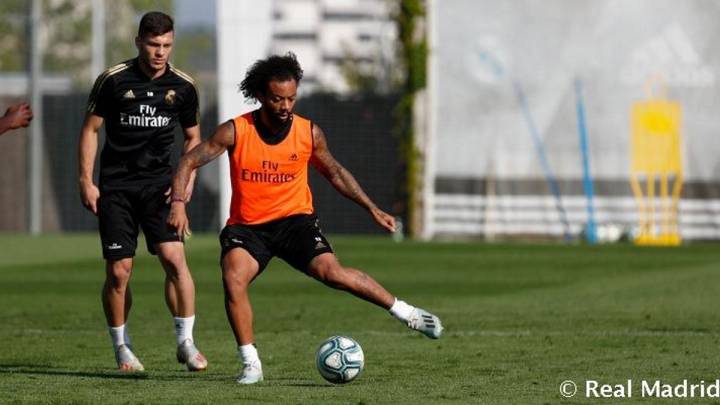 Real Madrid closed out the week on Friday without their 12 internationals on duty and also without Ferand Mendy, who is in the last stage of injury recovery. James Rodriguez did not train either as he stayed in the gym with Lucas Vazquez and Brahim Díaz.
The absence of the international players made for an atypical week as Marcelo also stepped up his recovery. The Brazilian has increased his workload as he gets back up to speed after a lay-off. Zidane has had to rely on Nacho first and then Dani carvajal in his stead.
Ferland Mendy, another injured left-back, will have to wait until next week to return to action. He returned to work on his own on Friday and got some football in on the field. He isn't bad at full tilt yet though as they ease the French defender back into action.
Toni Kroos, who remains a doubt for the Clásico, was on the field too as he did a longer, lower intensity run. He is the latest to be hit with the injury plague that has has forced Zidane's hand early in the season.
The players missing from the group were Nacho Fernández and Marco Asensio, who remain out long term while James Rodríguez, Lucas Vázquez and Brahim Díaz were also absent from the group.
Youngsters Luis López, Toni Fuidias and Theo Zidane, Zinedine's son, also worked with the group.