REAL MADRID
"Zidane told me: 'Once you start playing, you'll never stop'"
in an interview conducted by Jorge Valdano for his show on Movistar, Casemiro explains how he wasn't getting game time but Zidane put his mind at ease.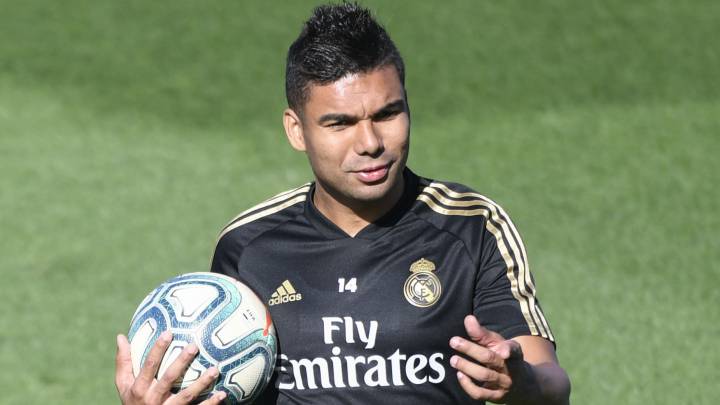 Casemiro's first few months under Zinedine Zidane were far from a breeze. The Brazilian, who is one of Real Madrid's most important players, was not always one of Zidane's go-to players like he is now. In an interview with Jorge Valdano that airs on Tuesday, Casemiro explains how he was concerned for his career in the Spanish capital when Zidane first arrived.
"It doesn't matter to me whether it's the 12th or the 90th minutes," he says in the interview. "I'll go for the ball the same way as I go for a plate of football. I go for the ball as if it's the last."
Casemiro explains how, in January of Zidane's first year, he had hardly seen the field. He asked Zidane: "What's going on? We are in January and I want to have a role. I want to play, boss!" Zidane agreed and replied: "Case, calm down, once you start to play you'll never stop."
In January and February in the nine games under Zidane, Casemiro only played 21 minutes: 20 against Espanyol and the other one in a nothing game in the Champions League. In March though, he started and hasn't stopped. He has played 123 games under Zidane and has accumulated 10,024 minutes under the Real Madrid coach.