Harvey Elliot handed 14-day ban for verbal abuse of Harry Kane
In a video that began circulating on social media in the summer, Liverpool teenager Harvey Elliot is heard calling the Tottenham striker a "fucking mong".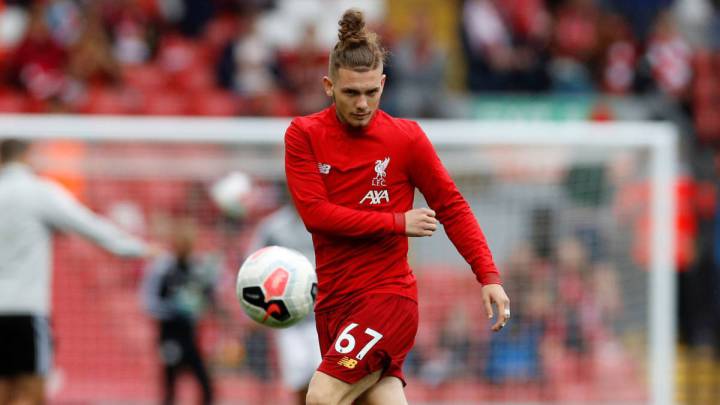 The FA have handed Liverpool player Harvey Elliot a 14-day ban for his "behaviour and offensive language" towards Harry Kane in a video that began circulating on social media in the summer.
The young midfielder will also have to pay a fine of £350 (400 euros) and attend a face-to-face education course.
In the video recorded during the Champions League final between Liverpool and Tottenham in May, Elliot is heard calling Kane a "fucking mong", which is a slang word that is short for the politically incorrect term 'mongoloid'.
Elliot has since apologised for the video and claimed he was unaware the terms he used mocked disabled people.
The FA acknowledged that Elliot was just 16 when the video was shot and that he didn't intend for it to go public, but stated the young player "needs to take responsibility for the fact that there was a risk that it would be and that in any event his conduct was unacceptable".
Liverpool statement on Elliot behaviour
A Liverpool spokesman said: "Harvey's apology was sincere, immediate and unequivocal. He has acknowledged privately and publicly his actions were wrong.
"Given his age when this indiscretion was committed - in a private setting and prior to signing for us - we will continue to work with Harvey on an educational basis as relates to his conduct.
"He has already demonstrated to us a willingness to learn and live up to the values and conduct expected of a Liverpool player."