Barcelona open to letting Ivan Rakitic leave in January
The Catalans were against selling the Croatian midfielder to Juventus and still consider him a key player but if the situation doesn't change, Rakitic could move on.
Barcelona have set a two-month margin to see how Ivan Rakitic's situation evolves. However, as things are, the club is prepared for the possibility that the Croatian midfielder could leave in the January transfer window. Barça decided against selling Rakitic 'on the cheap' to Juventus last summer but the chance of moving to Turin has proved a distraction for the player. Ernesto Valverde admitted that Rakitic, who is under contract until 2021, was focused on Barça during the summer and was considering other options. The 31-year-old, who was promised an improved contract by Bartomeu but it never materialised, has been scarcely used this season - totalling just 156 minutes playing time in LaLiga and has yet to play a full game. He has recently gone public to voice his frustration, telling reporters at the Croatia camp: "I don't want to be in Barcelona just for a stroll down by the seaside".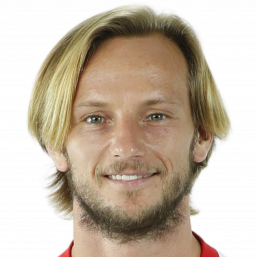 Rakitic, a model professional
As a professional Rakitic's attitude and compartment since he arrived at Barça in 2014 has been faultless. Maybe that's why he expected some kind of gesture from the club following a first-class season with Barça and a memorable World Cup with Croatia last year. He had offers from PSG and Inter Milan that summer but for Valverde, there was no way Rakitic was going anywhere.
Apart from Barça's meltdown at Anfield at the end of last season, Rakitic was at his brilliant best in 2018/19 - typified by his superb strike in the Clásico at the Bernabéu, then inviting culés to "go and have a beer or two" to celebrate.
A lot has changed since then. Nobody at Barça thinks Rakitic's time at the club is over. They are aware of interest from Juventus and Inter but prefer to wait and see how the situation develops. They know that losingone of the team's most creative players at a key point in the campaign could have a disastrous effect on this season's objectives. But they also are aware that Rakitic, a player who is not used to warming the bench, is delicate. But if the situation hasn't changed by Christmas, Rakitic could be on his way out of Barça, five and a half years after he joined.