Real Madrid can afford to sign Eriksen in January
Madrid have the funds to sign the Tottenham midfielder in the winter transfer window. It will depend on how the team is performing, and if there are long-term injuries...
Fede Valverde's performance in the 4-2 win Granada has given Zidane something to think about as far as his midfield is concerned. But as things stand, Christian Eriksen is still an option to strengthen the midfield when the winter transfer opens. The coach ruled out the option of signing Eriksen last summer because he preferred Paul Pogba but that doesn't mean Madrid won't come in for the Spurs star in January. It will depend on how the team is performing and whether there are any injuries within the squad. On the plus side, Madrid would gain Eriksen relatively cheaply and he wouldn't imbalance the pay structure within the squad - something which would have happened if Pogba had signed.
Madrid can afford Eriksen's wages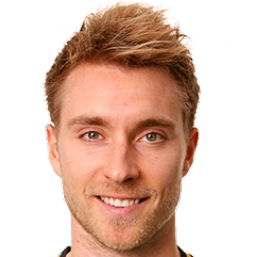 Eriksen's salary demands wouldn't be a problem for Madrid. The Danish midfielder signed his first, five-year contract with Tottenham after joining from Ajax in 2013 and was earning two million euros per year. In 2016, he signed a four-year contract and doubled his salary to four million euros after tax. According to sources close to the player, Tottenham have offered the player a new, four-year deal, raising his annual salary to six million euros but Eriksen is not convinced. That would put himn on the same scale as Hugo Lloris and Delle Alli - only behind Spurs' top earner Harry Kane, who earns 8.8 million. Madrid could match Spurs' offer of a six million euro wage packet.
Putting that into context with what the current Real Madrid squad earns* Gareth Bale id the top earner on 14.5 million euros net, followed by Sergio Ramos on 14 million. Luka Modric and Toni Kroos are on the next scale, earning around 11 million; Karim Benzema and Courtois take home around nine million so Eriksen would be on the next scale down alongside the likes of Casemiro, Varane and Carvajal. At last month's assembly, Madrid's balance sheet showed that the club's expenditure for the first team squad in 2018-19 was 283 million euros.
Eriksen will be a free agent in July
To bring Eriksen to the Bernabéu in January, Madrid would need to agree a transfer fee with Spurs. Last summer, the player was valued at 70 million euros but that price will drop considerably when Eriksen can start negotiating with other clubs in January. If Spurs don't sell him in the winter window, he will be able to leave on a free next summer - including to Real Madrid if both parties decide to wait...