Catalonia: Xavi vents fury at jailing of separatist leaders
Ex-Barça player Xavi Hernández has joined his former club in criticising the prison terms handed to Catalan independence leaders by Spain's Supreme Court.
Former FC Barcelona player Xavi Hernández has condemned the prison terms handed down to Catalan separatist leaders by Spain's Supreme Court.

The retired midfielder, who is from the region in north-east Spain, posted an Instagram Story bearing the names of the imprisoned politicians, underneath the word "shame[ful]", which appears in English, Catalan and Spanish.
The Supreme Court on Monday sentenced nine independence leaders to between nine and 13 years in prison after convicting them of sedition for their role in an October 2017 attempt to unilaterally break away from Spain.
"Prison is not the solution", say FC Barcelona
Earlier, FC Barcelona had released a statement that made plain the club's opposition to the punishments, declaring: "Prison is not the solution". "The resolution of the conflict in Catalonia must come exclusively from political dialogue," Barça added.
In response to the Blaugrana's communiqué, Barcelona's Catalan defender Gerard Piqué - who, like Xavi, is a product of the LaLiga giants' youth academy - tweeted: "Proud to be part of this Club."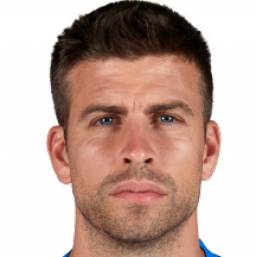 Meanwhile, club-mate Sergi Roberto, also a Catalan graduate of La Masía, stated his backing for the jailed leaders, tweeting: "All my support and solidarity".