Robbie Fowler: "Klopp turned down Manchester United and Real Madrid"
The former Liverpool striker explained that the German coach wasn't tempted by Madrid because "he hates how they focused solely on commercial influences".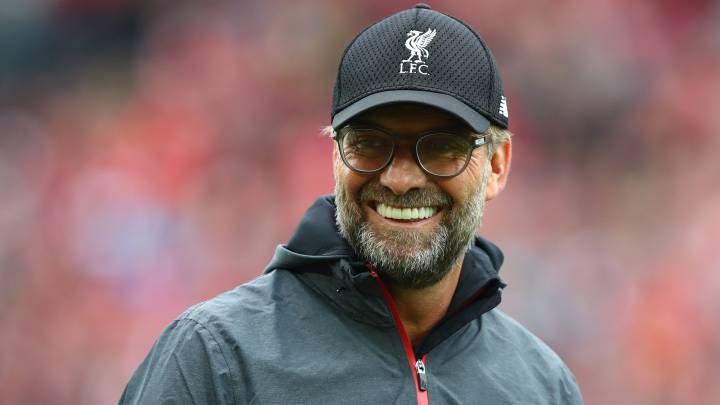 Jürgen Klopp has spent four years at Anfield and Liverpool fans could not be happier with him. It's a marriage made in heaven says Robbie Fowler, who revealed that Klopp specifically chose Liverpool for several reasons and turned down offers from Manchester United and another big club - quite possibly Real Madrid because they don't fit in with his style or what he thinks he is able to offer.
Madrid's corporate focus didn't appeal to Klopp
Ex-Liverpool and England striker Fowler interviewed Klopp for The Mirror this week but it's not the first : "I did an interview with him a couple of years ago and he told me he turned down a couple of super-rich clubs after Dortmund – one of them was definitely Manchester United and the other was probably Real Madrid – because he hated how they were focused solely on ­commercial influences. He said he liked Liverpool because they had a balance between the money needed to reach the top and the history and identity of the club and their fans".
Although Fowler didn't specify when Klopp told him about the interest from United and Madrid* - it seems it must have predated when Zidane took the reins from Rafa Benítez in January 2016 because Klopp was already at Anfield by then. So the German coach must have been a candidate before the 2016/2017 season. That year, Louis van Gaal was in charge at Manchester United - he was replaced the following season by José Mourinho.
"I only ever wear a suit to weddings - or funerals" - Klopp
In February 2018, Klopp explained to Fowler why he was seduced by the Liverpool job and gave a strong hint as to why it is highly unlikely he would ever take the Madrid job. One reason - at the Bernabéu, he would be expected to wear a suit and tie whereas at Liverpool, he can wear whatever he wants and seems most comfortable in a tracksuit and baseball cap: ""I love the colour. It's sound a bit strange but I'd never managed a red club before, so that's the first thing - it's not very important. I love the history. I really am a football romantic. I knew I probably can help. They maybe really need me, in this time. I know what I'm good at. When they told me about the problems they had I thought 'ok, yeah, I am probably the really right manager for that club'. One other thing, Liverpool is a world class brand, big, big, big, but in Melwood, you know it Robbie, it is still a family, nothing else, and you can go in and feel that. I have to develop and improve, sure, but I don't want to go into the office in the morning to wear a tie. That is not me".
Klopp may not be everyone's cup of team but Fowler thinks he is the right man for the Reds. ""He gets what Liverpool is about. He gets what the people of the city are about and most importantly, he gets what it means to people to have that joy in their lives".
*It is likely the interview Fowler was referring to was conducted with Klopp in February last year in Marbella