Barcelona planning 589 km bus trip to Eibar
The threat of a general strike called for Friday in Catalonia means Barça are looking at changing their travel plans for Saturday's LaLiga match at Ipurua.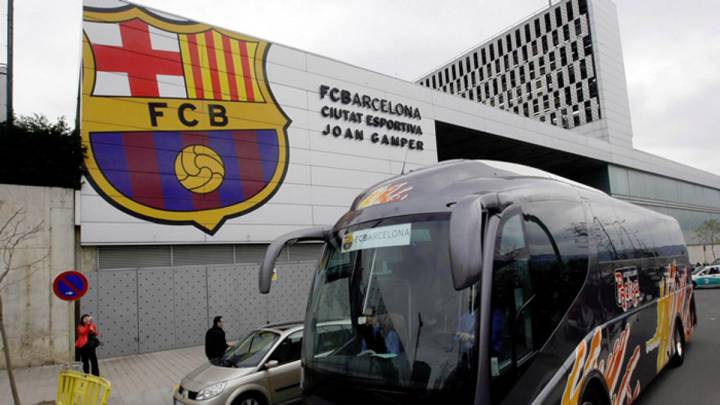 Barcelona were expecting to travel to Eibar on Friday after training for their LaLiga match on Saturday at 13:00 in the Ipurua stadium. Normally, Messi, Piqué, Suárez and co would take a charter plane to Bilbao, before travelling the 40 kilometres to Eibar.
Barcelona travel plans to Eibar in doubt
However, the normal travel plans could well be up in the air, due to a general strike that's been called in Catalonia, with the aim of paralysing the entire region, and with particular attention paid to Barcelona's El Prat airport, which was temporarily closed yesterday by pro-independence protesters. The protests are a response to prison sentences handed down to pro-independence politicians and cultural leaders for their part in an independence referendum in 2017.
Given the situation, Barcelona have been studying how to ensure they reach Eibar with no risk of a late arrival. The option of taking the train has been ruled out for the same reason taking a plane is in doubt - it's expected the protests will also be concentrated at the main train station - Sants - in Barcelona. Given that, the club are seriously analysing taking a coach for the entire journey: 589 kilometres, which will take just under six hours.
Barcelona by coach...

The last time Barcelona were forced to take the bus for a long journey was for the Champions League semi-final first leg in 2010 against Inter Milan. The reason then wasn't a strike, but a dust and ash cloud from a volcanic eruption in Iceland, which paralysed air traffic across Europe. The result was not good for Barça: a 3-1 defeat (which Barcelona were unable to turn around at home).
Barcelona are however determined to return to their home city by plane after the game on Saturday, with a vital game on Wednesday in the Champions League against Slavia Praha in Prague.