Dani Alves: "They were quite racist in Paris"
The São Paulo right-back spoke to GQ about his time in Paris and said he preferred Seville or Barcelona to life in the French capital.
Dani Alves was very happy during his time in Paris. While on a professional level things could not have been much better, privately, the Brazilian full-back didn't enjoy life in the French capital, as he explained to GQ magazine.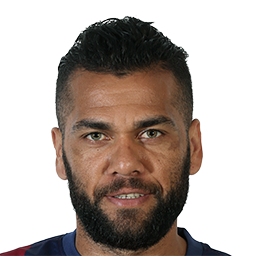 "It was quite an interesting culture shock. If you visit Paris for a week on holiday, you will have the time of your life but if you spend a long time there, it gets quite tiring. It reminds me a little of São Paulo but in Paris, they can be quite racist - not with me but I know what was said to friends of mine", Alves explained.
The former Sevilla and Barça right-back admitted he was much happier with life in Seville or Barcelona. "The people there are similar to Brazilians, it's more vibrant - they live their lives outside on the street not indoors and there's more energy. It's livelier and I prefer people to be that way".
Alves signed for Sevilla in 2003 and lived in Spain until 2016 when he left Barcelona to join Juventus. Now he's back hom ein Brazil after joining São Paulo on a free transfer from PSG.