REAL MADRID
Brazil haven't thrown in the towel on Vinicius Olympics appearance
André Jardine, Brazil's under-21 manager, wants Vinicius to play in the pre-Olympics and the actual Olympics but Real Madrid don't.
André Jardine, Brazil's under-23 manager, has broached a very sensitive topic for Real Madrid. The Brazilian football federation want Vinicius to travel to the pre-Olympics in Colombia from January 15 to February 2 next year and they want him to wear the yellow jersey in Tokyo for the actual Olympics during the summer too. "We will evaluate the chances of having him with us," said Jardine to EFE.
Vinicius knows the club's stance. They don't want him playing in either of the tournaments. The fact that neither are FIFA competitions means the club are under no obligation to allow the 19-year-old to play in them.
Vinicius won't let anything jeopardise his Real Madrid career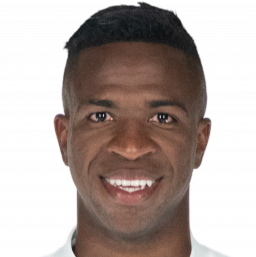 The opportunity to play in the tournaments is appealing to Vinicius but he makes no qualms about the fact that his goal is to be successful at the Bernabéu. He won't let anything get in the way of that. However, his situation at Real Madrid and his lack of game-time could complicate that and his inner circule might lean towards pushing to play with Brazil.
In seven games, with three as a starter, Vinicius has played 313 minutes.Proof that Zidane is not entirely convinced of the Brazilian's ability to sway games. Against Granada in the last game, Vinicius fell victim to rotations and watched the match from the stands for the first time this season. That was the first time he had been left out of a squad when available since the Clásico on 28 October 2018.
Vinicius has accepted his new role with maturity. He accepts that his age means he will be in and out of the squad and team, however, he is hoping that this doesn't become routine. If his situation doesn't change, he would like to take the opportunity to play more minutes so he can return to the Bernabéu with more matches under his belt and a renewed sense of confidence. Brazil have not thrown in the towel yet and the same goes for Rodrygo as they start to make plans for a tilt at an Olympic gold.