Kun Agüero in accident with his €200,000 Range Rover
Manchester City's Argentine striker escaped unhurt from a crash on the way to training on Wednesday morning, but his car wasn't so lucky.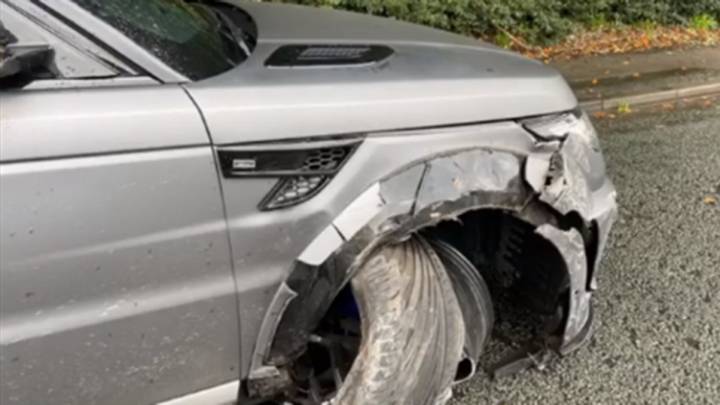 Manchester City's Sergio Argüero was involved in an accident as he drove to the Wednesday morning training session, causing serious damage to his Range Rover. Fortunately for him, he escaped without the need for any medical assistance.
Agüeeeer-oh!
The Argentine striker didn't travel with his compatriots over this international break and has been working with the remaining squad members at the Etihad Campus. As can be seen in the images posted online, the front right wheel of the car was completely ruined. The Lumma CLR SV model is worth around 200,000 euros, and the player took to Instagram to share his experience.

In 2017, Agüero was also involved in an accident while at the wheel of his car in Amsterdam. That time the forward wasn't so lucky and missed a few games after breaking a rib.
Manchester City currently sit eight points off Liverpool in the Premier League but know they can add some pressure onto their rivals by winning on Saturday evening at Crystal Palace. They will then take on the unusual role of supporting United in Sunday's big clash at Old Trafford.