Villarreal-Atlético set to be played in Miami on 8 December
According to reports in El Confidencial, which AS can confirm, LaLiga has agreed with both clubs that the Week 16 meeting will be played on 8 December.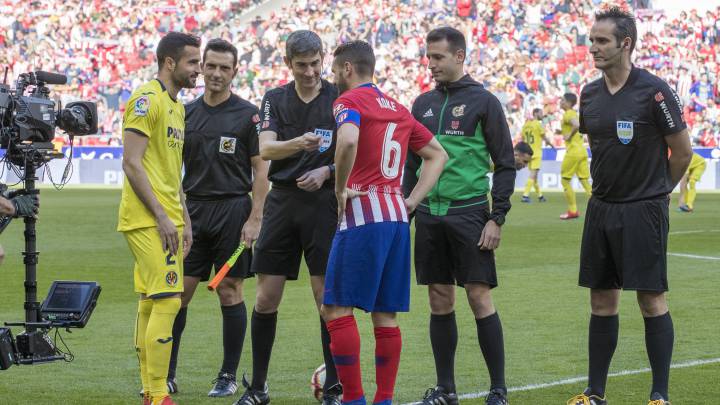 LaLiga will take the Week 16 meeting between Villarreal and Atlético de Madrid to Miami on 8 December, according to reports in El Confidencial which AS can confirm. The decision to switch the venue from Estadio de la Cerámica to Miami's Hard Rock Stadium has been agreed by both clubs. Atlético and Villarreal are two of the clubs with close ties to Tebas.
Villarreal were all in favout of the idea - as president Fernando Roig explained to El Transistor: "I hope that this time, it comes off, we are looking into whether Villarreal-Atleti can take place in Miami. Both Atleti and ourselves are keen to play the game in Miami, but on a personal level I just hope that an agreement can be reached that suits everyone".
Atlético told AS that they found LaLiga's proposal attractive because it fits in with the club's project to expand the club's brand internationally. They also see it as a way of strengthening LaLiga's image outside of Spain. A few weeks ago, Atlético told the Spanish Football Federation they they are in favour of plans to change the format of the Spanish Super Cup, if the decision is made to switch the competition from August to January. Similarly, Atleti view LaLiga's plans to take the Week 16 game against Villarreal to the United States favourably but the final decision still needs to be formally approved.
The logistics of taking the match to Miami are still being discussed. Charter flights from Madrid and Vila-real will be arranged for Spanish fans. Special attention will be given to Villarreal fans who might feel uphappy about not being able to watch the game as the home supporters at Estadio de la Cerámica. One idea LaLiga have in mind is to guarantee a package of tickets and a special train service laid on for travelling supporters when Atlético host Villarreal in the Week 25 fixture at the Wanda Metropolitano at the end of February. El Confidencial add that Villarreal plan to offer their fans other forms of compensation. LaLiga attempted to stage Girona's meeting with Barcelona in Miami last season - without success. The RFEF opposed the idea and the Spanish Footballers Association threatened strike action if the game went ahead.