"Disappointing" Christian Eriksen not good for Bayern: Matthaus
The German legend has come out clearly against the idea of the Munich giants signing the wantaway Tottenham midfielder but suggests Kai Havertz instead.
Tottenham Hotspur's Christian Eriksen is seen by many as the hottest property for next year, with his contract coming to an end (like a number of other players) and his apparent desire to leave London for pastures new. Many of Europe's elite clubs are reported to be interested in taking up his services in the summer for the pricely sum of nothing, or for a very reduced value in January.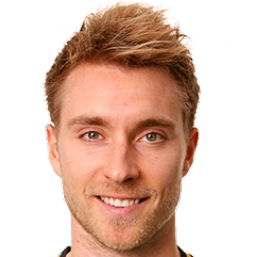 Eriksen not right for Bayern
Real Madrid has been closely linked to the Danish star for some time, and add to them both Manchester City and Juventus. Another of the continent's heavyweights, Bayern Munich, has also entered the fray, although one of the high profile characters at the club is against his signing.
Legendary player Lothar Matthäus thinks that it would be a mistake to try to sign the 27-year old, and spoke to Sport1 about his reasons.
"If he is not enough for Tottenham, then he is not enough for Bayern," he stated.
"I have been following the player for a long time and in 2019 so far he has been disappointed me. A transfer to Bayern wouldn not make sense to me. It would be very surprising."
Why Eriksen not needed in Munich
Matthaus can't see how the player, no matter his talent, would fit into the style of the Bavarian side, and he has an alternative, currently at Bayer Leverkusen and being tracked by Barcelona among others.
"At the highest level Eriksen isn't a player who can be the difference," he said. "Next summer, they [Bayern] should concentrate completely on the transfer of Kai Havertz instead.
"They still have Philippe Coutinho, who is playing exceptionally as the number 10. Also, you can't forget Thomas Müller who can play in every forward position and should not be allowed to leave.
"I stand by my opinion: Eriksen makes no sense to me."