Cristiano Ronaldo continues to play King Midas at Juventus
Since his arrival in Serie A in 2018, the Portuguese forward has been a huge commercial success for his new club including a boost to shirt sales.
For some time now, it has always felt as though Cristiano Ronaldo was the modern-day footballing King Midas: everything he touches turns to gold. And this ability, that was strengthening at Old Trafford before exploding at Real Madrid, has continued since his move to Juventus.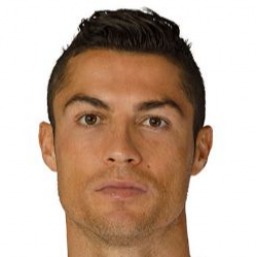 Cristiano's golden touch
According to Italian paper Gazzetta dello Sport, Juventus have sold more than one million shirts since the arrival of the Portuguese star, 1,315,000 to be more precise (as of the time of reporting). That volume, at an individual price of 130 euros (more or less what an official shirt would set you back), brings in a global sales revenue of 170 million euros. Clearly there are manufacturing, distribution and other costs associated with that figure and not all the profits go to the club. But it's a clear sign.
And so it is that the 'Cristiano effect' is not only being noticed in the sale of official shirts. Juve have also seen un uplift in revenues from sponsorships and advertising, which went from 86.8 to 108.8 million euros. An increase of 21.9 million euros since he joined. The report also highlights the growth in the number of fans of the club, which increased by 38 million to take it to 423,000,000. This information came from a study undertaken by Nielsen Sports, who covered 45 countries around the world. This saw the Vecchia Signora climb three places in the world supporters ranking, from eleventh to eighth, another factor for attracting more sponsors.
The shirt sales have actually lifted Juventus to the 10th highest in Europe, the only Serie A club to make it into the Top Ten. Manchester United lead the way with almost five million shirts sold, followed by Liverpool and Bayern Munich, with around four million and 3.5 million respectively. In fourth adn fifth place come LaLiga's big boys, Real Madrid (2.9m) and Barcelona (2.7m).
He may have cost the Italian club a pretty penny, but the returns for going all out to sign Ronaldo seem to prove their decision was a good one.
The operaration to prise him away from Real Madrid cost them 100 million euros, plus another 12 million in additional costs. The signing also saw an increase in salaries for Juventus by 68 million euros (from 233.3 million in the 2017-18 season to 301.3 million in 2018-19). This is, in part, due to the 31 million euros that Cristiano takes net per season, 54.24 million gross. Sports rights of the players also soared from 107.4 million euros to 149.4 million, an increase of €41.4m of which €28.8m can be assigned to the former Madrid man.