Barcelona: Piqué, Dembélé to 'join' general strike in Catalonia
The two suspended Barcelona players were due to train on Friday, but have postponed their session to Saturday morning.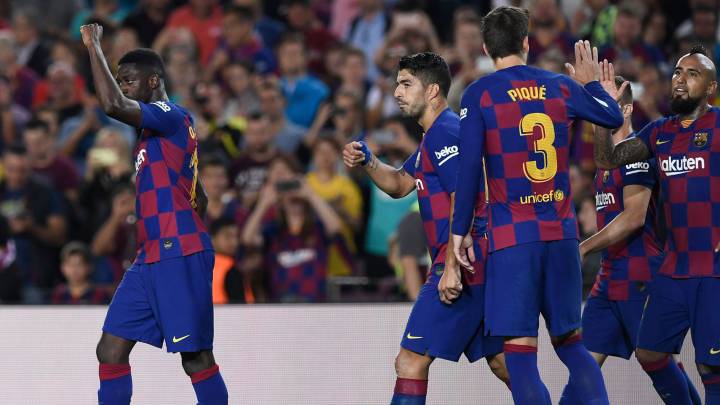 Suspended pair Gerard Piqué and Ousmane Dembélé will stay behind in Barcelona as Ernesto Valverde's men travel to the Basque Country to face Eibar on Saturday. However, that certainly doesn't mean they're getting the weekend off.
Barcelona pair to move Friday training session to Saturday
Piqué and Dembélé were scheduled to train on Friday, but given the particularly complex climate expected in Catalonia that day, with a general strike called in the region amid protests over the jail terms handed to nine separatist leaders, the decision was made to postpone their session until Saturday.
In their own way, the pair will therefore show their solidarity with the strike. While it seems clear that, in Piqué's case, it is a move made in full awareness of its apparent significance, for Dembélé it is a decision made chiefly for pragmatic reasons.
Piqué, Dembélé due in at 10:00 on Saturday morning
The two players are due to go through their paces with Barça fitness coach Edu Pons from 10:00 on Saturday, three hours before the Blaugrana take on Eibar.
After a day off on Sunday, the Barcelona squad will return to work on Monday at 11:00 to begin preparing for next Wednesday night's Champions League group-stage match away to Slavia Prague.