Barcelona-Real Madrid: Spanish FA postpones Clásico, proposes 18 December
The RFEF has proposed that the Clásico be held on Wednesday 18 December, while LaLiga has suggested it be played on Saturday 7 December.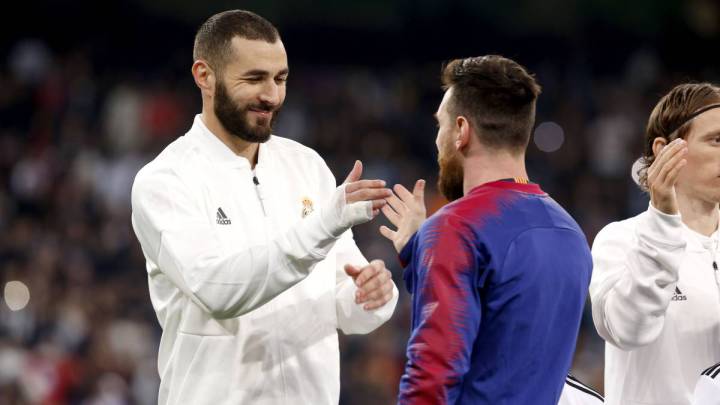 The Spanish Football Federation's (RFEF) Competition Committee has opted to postpone Barcelona and Real Madrid's forthcoming Clásico clash and urged all parties to agree before Monday on a date for the game to be played.
The fixture was scheduled to be held at the Camp Nou at 13:00 CEST on Saturday 26 October, but the Spanish league this week asked for the match to be switched to Madrid's Bernabéu stadium over security fears, amid unrest in Catalonia following the jailing of nine separatist leaders.
Clubs prefer postponement over switching venue
Although against moving the week-10 league match to Madrid - a proposal that would have seen the Camp Nou instead host the second Clásico of the season - Barça were open to changing the date of the game in light of the mass rally being called by pro-independence parties in the region on the 26th.
"I want the game to be played at Camp Nou and the players do too," Barcelona head coach Ernesto Valverde told reporters on Thursday, ahead of his side's weekend LaLiga trip to Eibar. Real Madrid also appear to have favoured rescheduling the match over switching venue.
RFEF suggests 18 December for rearranged Clásico
The RFEF has proposed that the game be played on Wednesday 18 December, while LaLiga is adamant that an event of the Clásico's global media impact should still be held at the weekend, and has suggested Saturday 7 December.
Were the match to be played on 7 December, Barcelona and Real Madrid's LaLiga fixtures against Real Mallorca and Espanyol, respectively, would be brought forward from that weekend to Wednesday 4 December.
Violent protests erupt after jailing of separatist leaders
Barcelona has witnessed three nights of violent protests after the Spanish Supreme Court on Monday sentenced nine leading pro-independence figures to between nine and 13 years in prison for their role in a 2017 attempt to unilaterally break away from Spain.