Guardiola's possession game is running out of fuel in the Premier League
The Catalan coach's methods are being questioned with some commentators claiming that the current campaign is turning into the worst season of his mangerial career.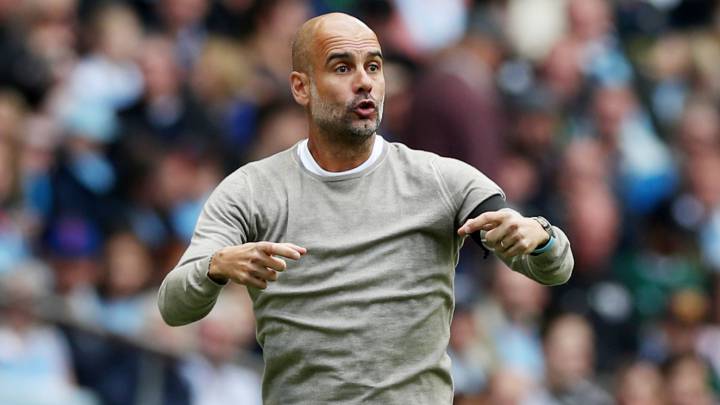 Pep Guardiola's Manchester City are sitting second in the Premier League table on 16 points. This season City are aspiring to clinch their third consecutive league title and after the first eight games, it looks like they will be pushed all the way by Liverpool like they were last season.
The difference this time is that Guardiola's methods have been questioned with many suggesting that the present campaign could turn out to be the worst of his managerial career. Despite their position in the table, it has been an erratic start for City by their standards - they've dropped points against Spurs, Norwich and Wolves and that could prove costly if the title race pans out anything like it has during the past three seasons. Maybe Pep's City have now been found out - other teams are now able to read their game and adapt to two principal weapons that have been a feature of Guardiola's teams - high possession and a reliance on the professional foul.
City's passing game
Guardiola's teams have been characterised by a high possession, pass-and-move style. Everything revolves around maintaining the ball and grinding down the opponents, who spend their energy chasing shadows. Pep's teams also require great technical ability to be able to do that, and quality up front which is why they often end up winning their matches by such big scorelines.It's a formula that has worked for Pep at Barcelona and a style which was adopted for a while by the Spanish national team. But the wonderful thing about football is that it evolves and in the Premier League, the game has moved on.
Another side to City's game is their use of the professional or tactical foul. The are a side which plays a high line and likes to have the ball but when they are dispossessed, they are rarely caught on the break. That is because City employ the tactical foul when their lose the ball - it disrrupts play, breaks the rhythm of the game and allows them to regroup if there is a possibility of being caught on the counter-attack. Fernandinho, playing in the pivot position, is the man tasked with breaking up play in the few moments of the game when the opposition wins the ball back. One team who managed to find a way around it was Wolves in the last fixture. Nuno's team rode out the pressure for most of the game then hit City on the break twice in the final 10 minutes.
Guardiola had consistently denied that his team use the tactical foul and even appeared offended when other coaches, including José Mourinho and Ole Gunnar Solskjaer have suggested that his team have a relatively high foul rate. "I don't have any comment about that. I've never prepare a game thinking about these kinds of things, never. How can we foul when we always have the ball?" Pep said back in April this year. So far this season, City have committed 50 fouls - that's more than Liverpool (34) and Chelsea (42) and less than Arsenal (54) Crystal Palace (59) and Leicester (61) - but City, who average 64% possession, have had much more time with the ball than all of those teams (Palace for example average 46.6% possession). Pep must have been horrified when recent signing Rodrigo openly admitted that he's been learning the ropes of how to commit tactical fouls at City.
But even City's possession figures have been falling over the past few seasons - increased pressing in a physical league means it's difficult to maintain a pure passing game throughout the 90 minutes. Pep's teams keep the ball moving and keep it short - which is fine when you have the quality all the way through the team to do that but it's not without drawbacks - individual mistakes happen and that's a area where City have been punished this season.
Pep Guardiola's teams average possession in the league:
Barcelona, 65,5%
Bayern Munich, 66,1%
Manchester City, 62,95%
This season, City's possession figures are down from 68.1%* last season to 64%. It showed that in England, Pep's teams are unable to dominate the ball as they did during his time at Barcelona and Bayern Munich.
*Figures according to City's own web page