Barcelona officially propose December 18 El Clásico
The Catalan club insisted that they were anxious that the original October 26 date was kept for the game and accept the "exceptional circumstances" surrounding the postponement.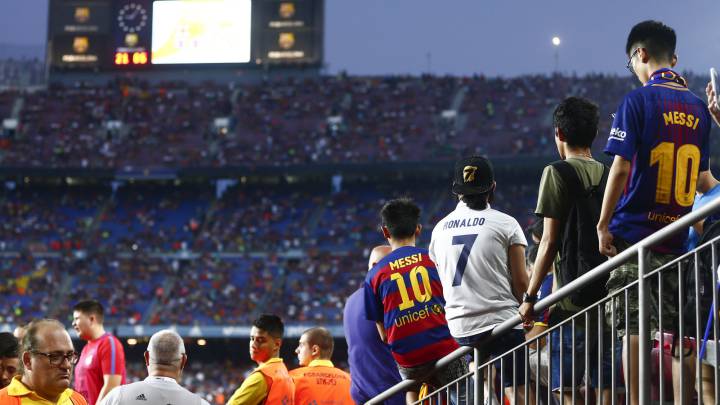 FC Barcelona have issued an official club communique offering their position on the now postponed El Clásico that was scheduled to take place at Camp Nou on October 26 and propose a new date of December 18 for the game to finally go ahead.
FC Barcelona statement:
In the light of the postponement of the game against Real Madrid, decreed by the Spanish Football Federation's (RFEF) Competition Committee, FC Barcelona states:
- On Thursday the Club informed the Spanish Football Federation's (RFEF) Competition Committee of its decision to say no to playing the game at the Santiago Bernabéu Stadium, as proposed by the Spanish Football League (LFP).
- The Club's desire was to play the Clásico at Camp Nou on the 26th, the date and time previously agreed and the Committee was informed of this in writing.
- The Club has the utmost confidence in the civic and pacific attitude of its members and fans who always express themselves in exemplary fashion at Camp Nou.
- Nevertheless, having received the decision of the RFEF Competition Committee to postpone the game citing "exceptional circumstances" and given that it falls to the clubs to agree a new date for the game before Monday, the Club will propose 18 December.
- The Club regrets the inconvenience that this postponement may cause to members, supporters' club members and fans and it has now begun the necessary steps to refund money from Monday 21 October for tickets already purchased.