Club World Cup 2019: FIFA unveils logo for Qatar tournament
Qatar will host the 2019 Club World Cup in December during which the Education City stadium, a 2022 World Cup venue, will be used for the first time.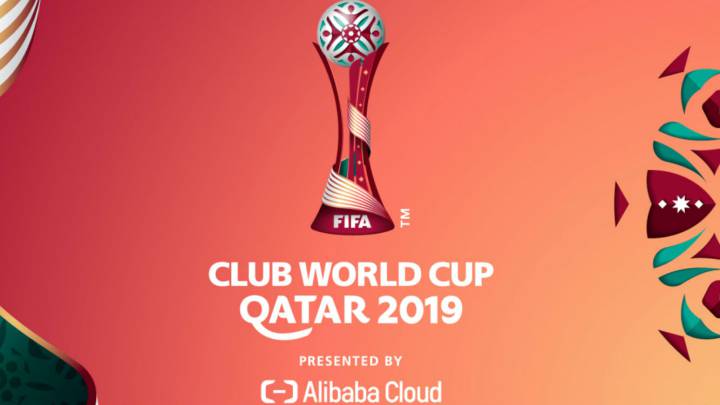 FIFA have unveiled the official logo that will be used at the 2019 Club World Cup in Qatar, which takes place between 11 and 22 December and will feature European Champions Liverpool, Qatar Stars League champions Al-Sadd, the winners of the CONCACAF, CAF and OFC Champions League competitions (Monterrey, Espérance de Tunis and Hienghène Sport respectively), in addition to the yet-to-be-decided winners of the 2019 Copa Libertadores.
The logo has been designed to reflect the cultural history of Qatar, which will be hosting a major international tournament for the first time ahead of the 2022 World Cup.
In the design, a football has been rendered in the form of a pearl in a nod to one of Qatar's historical industries with the sphere decorated in the manner of a mashrabiya, a traditional architectural element across the Middle East.
Education City Stadium to host Club World Cup final
The lattice work of a mashrabiya, along with the tradition of pearl fishing, has deep cultural roots and there have been examples dating back to the Middle Ages. The delicate screens are both decorative and functional, with the twin purpose of cooling residences and providing ornate decorative features both inside and out.
The 16th Club World Cup will be staged in Doha and one of the host grounds will be the Education City Stadium, a 2022 World Cup venue which will be inaugurated during the tournament and host the final. The Jassim bin Hamad Stadium and the KhalifaInternationalStadium will also stage matches. Qatar is set to host both the 2019 and 2020 Club World Cups as part of the country's preparations to stage the World Cup in three years' time.