Griezmann under pressure again in Barcelona's trident
With all three on the pitch - Messi, Suárez, Griezmann - they have only scored twice. Now, with the Uruguayan back to full speed and Messi untouchable, the pressure is on the Frenchman.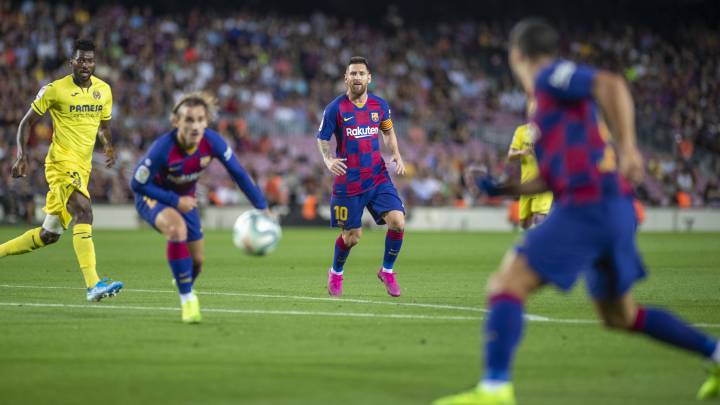 Barcelona's attacking trio remains a talking point as LaLiga resumes after the international break.
Messi, Suárez
and
Griezmann have only played 187 minutes together
Firstly, Messi, Suárez and Griezmann all have to play together - so far this sseason, they have played 187 minutes at the same time; in other words, two official matches. Of course, Messi's pre-season injury and recovery time is a big factor, but since all three have been available things have not clicked, with this hotly awaited three-pronged attack only yielding two goals, one from Griezmann against Villarreal and the other Suárez's clean-as-a-whistle volley against Inter. A poor return for such high-calibre firepower.
The reports of a non-existent relationship between Griezmann and Messi have proved unfounded in recent weeks. "That's a lie", Messi said in a recent interview. Yet with Messi back to full fitness playing for a team set up for him, and Suárez getting back into the groove against Getafe, Inter and Sevilla, Griezmann is the one player with questions lingering over him. Moreover, in contrast to Messi and Suárez, Griezmann's place is not a given with Dembélé and Fati making their claims for a regular starting place.