Ibrahimovic: "Guardiola is a great coach, but as a man..."
The Swede spoke to Gazzetta dello Sport and did not hold back in his appraisal of his former manager while also tipping the wink at Napoli.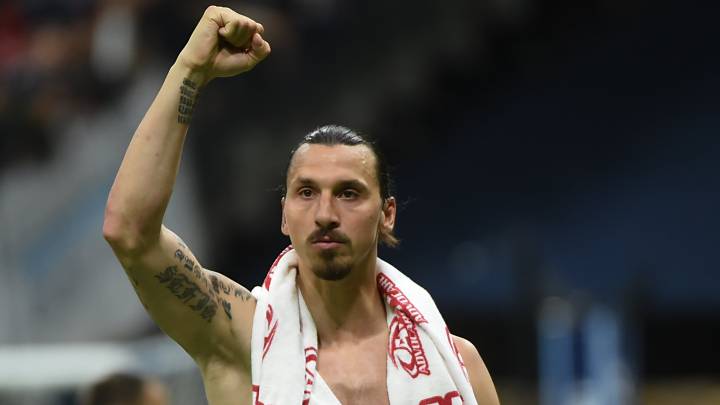 Zlatan Ibrahimovic is not one to sit still for long or hold his tongue and the Swede was in bullish form during an interview with Gazzetta dello Sport in which he discussed a possible move to Napoli and laid into his former coach at Barcelona, Pep Guardiola.
On his next move when his current contract with LA Galaxy expires in December, the former Inter, Juventus, AC Milan, Ajax, PSG and Manchester United striker said he wanted to continue to "make the difference" and said if he returned to Italy it would be to win the title – although he added a reunion with Sinisa Mihajlovic at Bologna was unlikely. "I don't want anybody to sign me because I am Ibrahimovic. I am not a circus animal that people come to see. If I go back to Italy I want to win the Scudetto. I am grateful to Mihajlovic for the call but I think it will be difficult say yes. If I change my mind, I'll call him straight away. I can still score 20 goals a season in Serie A."
Ibrahimovic was considerably warmer to the idea of joining Carlo Ancelotti at Napoli, citing Diego Maradona as an inspiration for a potential deal with the Azzurri. "I loved the last documentary about Maradona. All of the love that he gave to the city makes me want to try Napoli for myself. It would be amazing to repeat what Diego did. The final decision depends on many factors but I'm eager. If I was there San Paolo would be full every Sunday. And Ancelotti, who is a great coach, is also there."
Ibrahimovic: Mourinho will always be the Special One
When asked about his relationship with some of his other managers, Ibrahimovic intimated that Pep Guardiola and José Mourinho were polar opposites in his estimation. "Mourinho will always be the Special One. He had an incredible impact on my career. I'd love to see him back in the dugout. Wherever he goes next, he wil succeed.
On Guardiola, Ibrahimovic struck a different chord with the two not enjoying the smoothest of relationships during the Swede's single season at Camp Nou.
"There was never any confrontation, he made sure of that. When they played against my team, I went back to the dressing room after the game and he was in a room waiting for me to leave. At the door, one of his assistants told him: 'Ibra has gone, you can come out now.' I never understood why. On television he always plays the tough guy but when there's a real meeting face-to-face, he hides. As a coach he is a phenomenon, but as a man…"