Zidane after Real Madrid defeat: "The injuries aren't an excuse"
The Real Madrid coach spoke after his side were defeated 1-0 away to Mallorca.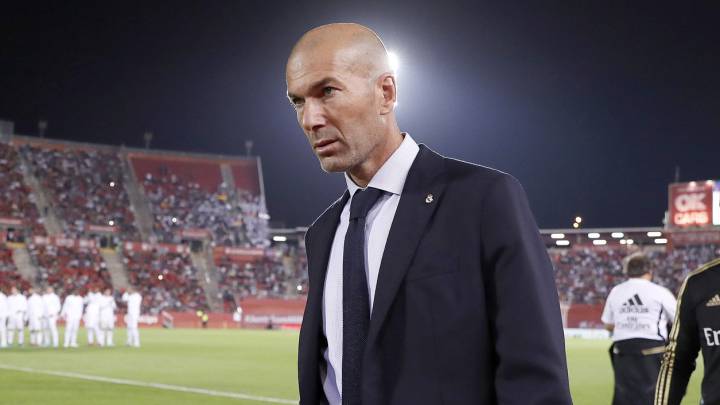 Real Madrid coach Zinedine Zidane spoke to the press after Real Madrid slumped to a 1-0 defeat away to Mallorca in LaLiga.
How do you feel after that?
Bad. We didn't play the game we wanted. When we start a game the way we started this one it makes it tough. We were good in the last few minutes of the first half and in the second I don't know if we got anxious. It's difficult.
Mallorca's fine start
We can't be surprised by a team playing in their stadium in front of their own fans. We know what's going to happen. But we surprised after eight minutes. They scored, then they sat back and we couldn't find the solution.
Lack of concentration and new players
We need to analyse it properly. We can't be happy with the match. We need to look at it, think. The only thing we can do is think about it properly, because we started badly.
The injuries?
Injuries are part of football. We had other players and they need to do better.
Ready for the Champions League match against Galatasaray?
We know what we're playing for. We need to play to win because there's no other option there. We need to focus on winning on Tuesday.
Real Madrid's line-up
It's not a problem with the players. When they're all here, every player, when it falls to him, has to play well. Everybody has an opinion about the starting XI, but it's my decision. I need to analyse it properly. Straight after the game is no good. I'm not happy with the match, but we have to see what happened.
Lack of attitude?
The problem is that every three days we have to prove that we're a good side. That's our problem and it's what we're not doing. We need to have more continuity. We did some things well, to be honest. But, in truth, we can't play a game like that. I'm not going to tell you I'm concerned, but we need to have more continuity. We need to bring a bit more life to our play if we want to achieve big things this year."
Players missing...
That's not an excuse. Having players out is the circumstances we face and we have to overcome that. There are other players, who are good. We need to show that every player has the ability to play here.