Ancelotti: We're waiting for Ibrahimovic at Napoli
Carlos Ancelotti has revealed that the door is open to Zlatan Ibrahimovic at Napoli should the LA Galaxy desire a return to Serie A.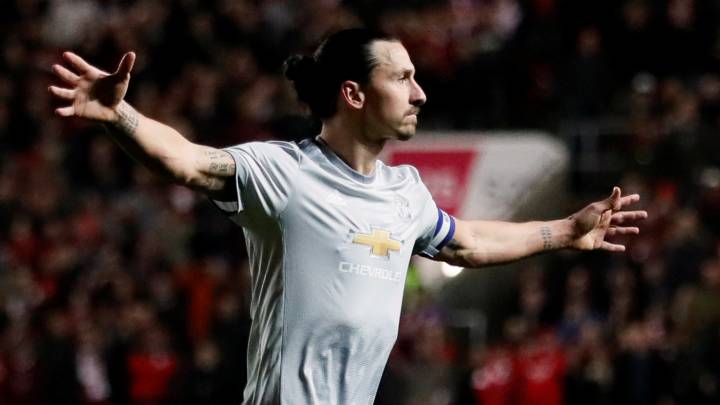 Zlatan Ibrahimovic has expressed a desire to go back to Italy and it seems the door is open to his return.
In an interview with Gazzetta dello Sport, the Swedish forward, who has played and won the Scudetto with Juventus, Inter and AC Milan, revealed his interest in battling for the Italian championship again, saying he is open to offers from Serie A clubs.
"If I were to come back, I'd want to challenge for the Scudetto, not just be signed by someone because I am Ibrahimovic. I can still make the difference," said Zlatan.
"I'm not a zoo animal to be put on display for people to see. I can still get 20 goals in Serie A."
Ibrahimovic: I want to try at Napoli
The LA Galaxy striker specifically pondered a move to Napoli, who currently sit in fourth place in Serie A and six points behind leaders Juventus.
"All the love that Maradona gave that city makes me want to try at Napoli. It would be fantastic to repeat what Diego did," said the 38-year-old, who also had a few words for Napoli boss Carlos Ancelotti.
After Napoli's victory against Verona on Saturday, Ancelotti was asked about Ibrahimovic's declarations and revealed that he would welcome the former Sweden international with open arms.
"Ibrahimovic? I will call him tonight and tell him that we are waiting for him here," said the Italian coach. "I follow him a lot. In 29 games in the MLS he scored 30 goals."
The Malmo-born player is nearing the end of his contract with LA Galaxy, where he has scored 52 goals in 56 games since joining from Manchester United in March, 2018.