Jadon Sancho hit with €100,000 fine by Borussia Dortmund
According to Bild, the player turned up late for training after being on international duty with England. He was left out of the squad at the weekend.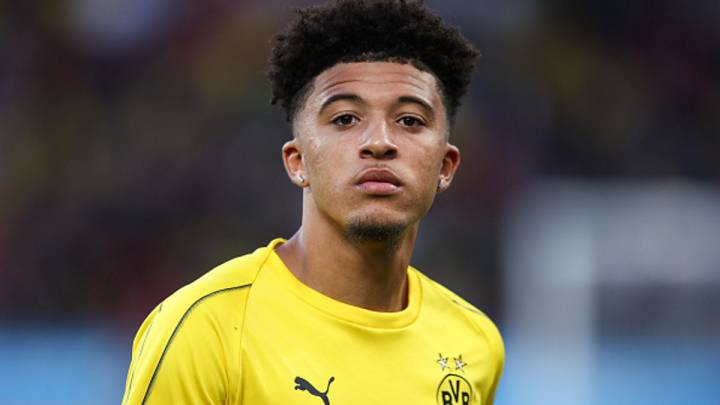 Jadon Sancho has upset the happy mood at Borussia Dortmund. Last weekend, it emerged that the young player had been excluded from the squad list for the league meeting with Borussia Mönchengladbach. The official line was the the 19-year-old had been left out for tactical decision but now it is being reported that Sancho has also been fined by the club...
Sancho unable to justify arriving late for training
According to Bild, Sancho didn't show up for training with Dortmund after being away on international duty with England. The teenager gave no justifiable reason for turning up late so the club decided to fine him 100,000 euros. He was also omitted from the squad and wasn't able to watch his team score a 1-0 win against Mönchengladbach. Sancho has been called up for England's Euro 2020 qualifiers against Czech Republic and Bulgaria, starting the first game and coming on for the final 20 minutes in the 0-6 win in Sofia.
Sancho is considered to be one of the brighest prospects in the game at the moment. He is a regular for England and is doing well with Dortmund. In seven Bundesliga games, he has scored three goals and set up a further six.