Clásico decision pushed back to Barcelona and Real Madrid
New arguments by LaLiga have seen a delay to the decision that could have meant Barça-Madrid was on the same day as Liverpool play their CWC semi-final.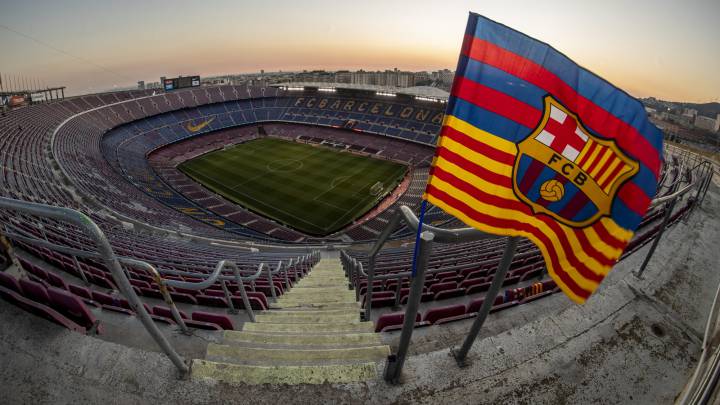 The Spanish Football Federation was expected to confirm on Monday evening that the postponed Barcelona-Real Madrid game was to be played on 18 December. Instead news arrived that delayed the decision further, although, if it does arrive, this date comes with questions and potential conflicts attached.
Clásico, Copa and Club World Cup
The iconic clash of the big two in Spain was meant to take place on Saturday 26 October but, due to security concerns in Catalonia, the game was proposed to be moved to the middle of December. On Monday the Competition Committee was expected to confirm that the date proposed by both clubs was agreed to, but we will have to wait further before plans can be made, after new arguments were made to them by LaLiga.
If it is not overturned, the Wednesday fixture would clash with other action taking place. LaLiga chief Javier Tebas believes that having it midweek will devalue the Copa del Rey fixtures that are set to take place that same day. As well as the Spanish calendar congestion, the 18 December is also the day that European Champions Liverpool play their semi-final of the Club World Cup in Doha.
⚽🚨 ÚLTIMA HORA del Clásico del Camp Nou

Competición volverá a dirigirse a los clubes al recibir nuevas alegaciones de la Liga sobre la fecha del clásico

FC Barcelona y Real Madrid tendrán de plazo para contestar hasta las 20:00 horas de mañana marteshttps://t.co/HNYobEB7kl pic.twitter.com/2CKGwmBLJp

— El Larguero (@ellarguero) October 21, 2019
LaLiga were always set to appeal the decision, as it believes it should have the say on rearranged schedules, however their intervention may already have had its desired effect. Barcelona and Real Madrid have until 20:00 (CEST) on Tuesday to respond.