Barcelona without 'wild card' for Super Club World Cup
FIFA's inaugural elite competition already has the likes of Real Madrid, Atlético and Liverpool lined up, so Barça need to act quickly to be involved.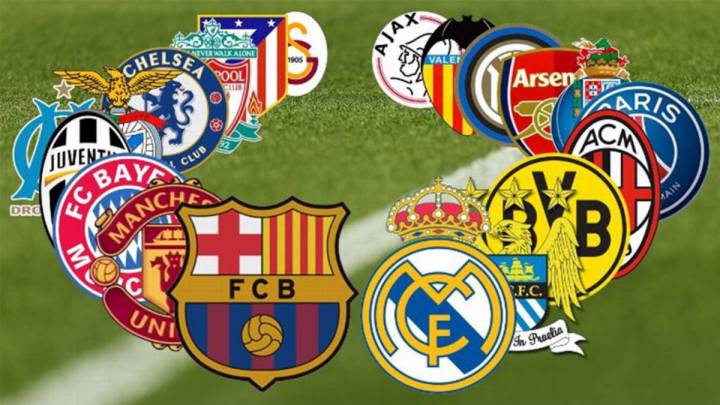 FC Barcelona urgently need to win a Champions League if they want to play in the historic first Super Club World Cup that FIFA will approve on Thursday in Shanghai. Real Madrid and Atlético have already confirmed their place in the tournament.
Barcelona 'wild card' cancelled
According to the criteria declared by world football's governing body, European teams that will be asked to participate are those that have been continental champions in each World Cup cycle, that is before Qatar 2022. Both Madrid clubs will be involved thanks to them lifting the 2018 Champions League and Europa League respectively but, despite getting close, Barça are still striving to do so. In FIFA's attempts to shoehorn extra global elite teams into their revised competition, their idea was to take a couple of places away from Asian qualification, allowing them to have two 'wild cards' or 'invitations', however this controversial concept has been discarded for the time being.
The new competition will be held in Beijing, China, between 17 June and 4 July 2021 and Europe would see the Champions League and Europa League winners from the previous four seasons (eight teams) participate. South America would contribute six teams, while Africa, Asia and CONCACAF would have three each. A single representative from Oceania would make up the 24 teams. If the same team is champion more than once during the four-year period - á la Real Madrid's three consecutive titles - the replacement would come from the highest ranked club in each continental confederation (UEFA, CAF, CAF, OFC, CONMEBOL and CONCACAF). The Catalan's current ranking has them in a strong position.

The format of the competition is to consist of eight groups of three teams, with the eight winners going into quarter-finals. FIFA estimate that this will create revenues of almost one billion euros.
Vinicius and Rodrygo may go missing
In the Council on Thursday, in which the 37 FIFA leadedership members take part, there will also be a discussion on the request from the Brazilian federation to have their U-23 players playing in Europe back in January to aid their bid to qualify for the Tokyo Olympic Games. Among these are Real Madrid's Rodrygo and Vinicius.