REAL MADRID
Kroos says Madrid play for each other and not just for Zidane
Toni Kroos played in his 100th Champions League game on Tuesday night and says he is feeling physically fit after some criticism to start the season.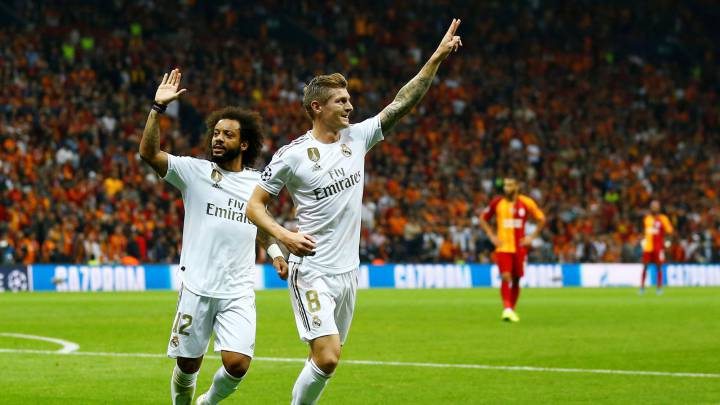 Toni Kroos played his 100th game in the Champions League on Tuesday night as Real Madrid beat Galatasaray 1-0 in Turkey. The German spoke after the game about the team's current form and his own fitness after a so-so start for the side.
"We started the season poorly and the Champions League is no exception," he said. "The victory was important to think about the last 16 and we are all together with the manager. We win and lose together. We don't play for Zidane, we don't play for one person. We play together."
"We know we have to improve seeing what we did against Mallorca," he continued. "In Istanbul, we did improve but there is space to get better. We should have score two more. Sometimes we aren't as bad as you see us."
Some new players coming in during the summer
Real Madrid could be in need of fresh bodies in midfield soon with Luka Modric showing some wear and tear and with no true replacement for Casemiro. Kroos says he is personally feeling great and wants to continue like that for as long as he can.
"I don't know," he said when asked if Real Madrid need to sign new players in the summer.. "I don't decide, I can only speak about myself. I started well and I am feeling well physically. Things are working out fine for me. Last year was worse, but we know what we did before. I feel good and want to keep on like this."