Pep Guardiola loses patience with slow Stones
The Manchester City manager appeared to react angrily during their Champions League match against Atalanta when the defender didn't respond quickly.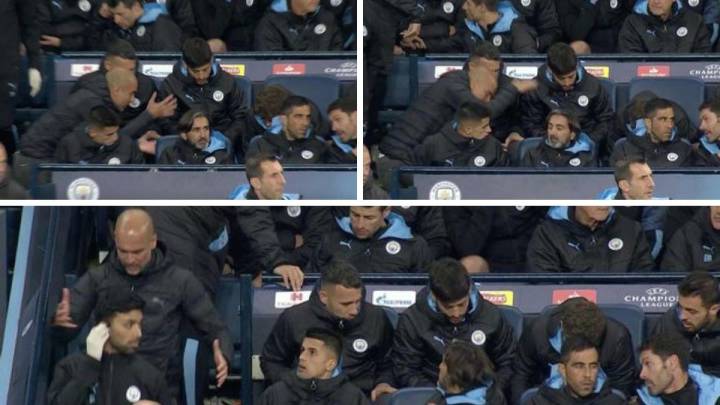 An ultimately impressive Manchester City enjoyed a rout in their third group game of the Champions League on Tuesday night against Atalanta, however, there was a clear moment of frustration for manager Pep Guardiola as one of his players didn't respond as urgently as required.
Sloppy Stones gets Pep rage
The visitors had started the game brightly and taken the lead from the spot before being pegged back. As half-time approached the scoreboard read 2-1 in City's favour and the game was certainly far from won. This is when an important substitution was forced upon the home manager, as Rodrigo picked up an injury. There was no time to waste.
The call came for John Stones to replace the Spaniard, but the defender didn't seem to appreciate the urgency. Images from the side of the pitch showed Guardiola leaving his post and running up the stairs to hurry the Englishman into action, later appearing to hit the seat out of frustration.


Stones did play those final minutes of the half and the remainder of the game, where City turned the screw and left the home fans happy with a 5-1 victory.