BARCELONA
Bartomeu in contact with Alemany about joining Barcelona
According to Rac1, Barcelona are in contact with Valencia's director general as Bartomeu looks to improve the running of the club.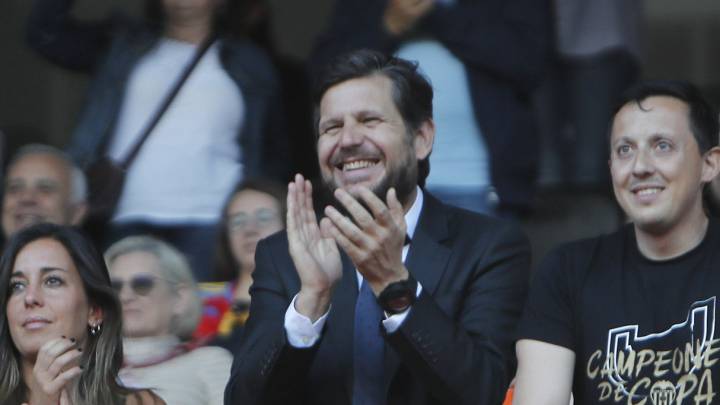 Barcelona are looking to improve the running of their football operation and have highlighted former Valencia general director, Mateu Alemany as a leading candidate.
According to Rac1, Barcelona's president Josep Maria Bartomeu, has been in contact with Alemany about taking up a role at the Camp Nou as he is set to leave Valencia after Marcelino was sacked as the manager of the club. Marcelino and Alemany worked together at Valencia to bring the club its first trophy in 12 years when they won the Copa del Rey last year.
‼️ NOTÍCIA @EsportsRAC1

El Barça vol fitxar Mateu Alemany del València per incorporar-lo a l'àrea esportiva del club.
Ja hi ha hagut contactes, però Alemany està lluitant per alliberar-se de la clàusula que l'impedeix fitxar per un altre club de Primera Divisió.#frac1 pic.twitter.com/RhR0rAWAS4

— El Barça juga a RAC1 (@FCBRAC1) October 24, 2019
Alemany is currently negotiating with Valencia to let him leave his contract as the breakdown between the executive and the owner has broken beyond repair. That would allow him leave Valencia and join another top flight team.
Arriving at Valencia in 2017, he inherited a team that had finished 12th in consecutive seasons. His first decision was to sign Marcelino as the manager and they played their way back into Champions League football along with the Copa success.
They set about 'cleaning' the dressing room and 47 players left the club with 25 coming in. Lim lost confidence in Alemany, who worked well with Marcelino on a day-to-day basis, and has been stripped of his tasks. He should be free to join a new club once negotiation over his cotnract termination is finished.