BARCELONA
Vidal says it's tough sitting on Barcelona's bench
The central midfielder has only played 51 minutes in the Champions League this season and 209 in total and says it is hard when you are feeling physically fit.
Arturo Vidal spoke to FOX Sports Chile after the Slavia Prague game on Wednesday night and suggested that he wants more minutes. The Chilean midfielder was one of the only Barcelona players to speak with the media after the game.

Sergio Busquets' injury gave Vidal a chance to play for the last 14 minutes of the game but he isn't being used by Ernesto Valverde on a regular enough basis.
He let that be known after the game too: "I was sad not to start but at the end, we won the game which is what we set out to achieve. It's the manager's decision but it's complicated not to start when you are fine physically and football-wise. Every time I have played, I didn the best I could."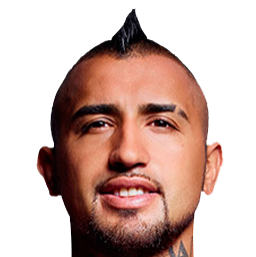 He is hoping to win Valverde over, however, and says he is will "keep working hard to get back to being a starter." 
The Chilean has played 209 minutes this season. 51 of those have come in the Champions League with 14 against Slavia Prague and 37 against Inter at the Camp Nou.