REAL MADRID
Real Madrid: Modric has a fight on his hands for midfield spot
Fede Valverde has burst onto the scene with a couple of energetic and impressive performances and he has put Modric under pressure in midfield.
Modric - Casemiro - Kroos. In the last number of years, you could set your clock to that midfield. The Croatian, Brazilian and German became a symbol of Real Madrid and of Zidane's Champions League winning teams. The arrival of Fede Valverde has interrupted their run together and has put the trio's partnership in danger.
The two injuries Modric has suffered to start the season left the door open for the Uruguayan, who is 21 and showing off his credentials in Zidane's starting eleven with energy and confidence. 
Valverde started the season without even being called up for the Celta Vigo game but he is building a name for himself with some highly effective performances. Zidane has a lack of options in midfield at the moment and Valverde has capitalised. In the derby against Atlético, he was a surprise starter and with the guillotine hanging over Madrid's head in Istanbul, he started again.
An injury prevented him from playing against Paris Saint Germain and he didn't play against Brugge either. The three aforementioned veterans did, which only goes to fortify the argument.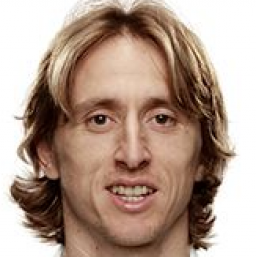 Modric's situation means Madrid need a replacement
Valverde's youth means there is still plenty of room to build on already impressive performances. Modric, the reigning Ballon d'Or holder, is 34 and he finishes his contract in 2020. On top of that, the Croatian played more than 3,000 in all of the last four seasons. 
Modric was the player with most minutes in the squad last season but this year, the sending off at Celta Vigo and those two injuries he suffered, have left him with a frustrating start to the season. He has played more minutes with Croatia this year (337) than he has with Madrd (246). The lack of games might mean he is fresher for more important moments in the season but he needs to get fully fit first and then think about battling Valverde for his position back.