Barcelona increase focus on Lautaro Martínez signing
The Inter Milan forward has been watched by the Barça scouts various times already this season and is high on their list of targets.
FC Barcelona have intensified the amount of monitoring they are doing of Lautaro Martínez. The 22-year-old Inter Milan striker has already been watched live several times this season both on duty for his club and the Argentine national team.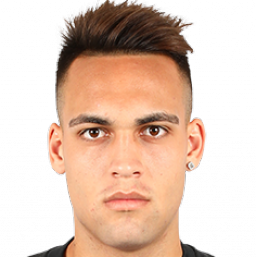 Camp Nou's Lautaro desire
Lautaro's profile fits perfectly into the current Barça plan as they look to replace players moving closer to the end of their career at the Camp Nou, in this case, Luis Suárez. If the Uruguayan chooses to, he will continue for another season, but that would not stop the club from bringing him in and getting him into the fold.
As we reported a few weeks ago, Barça are looking for a striker in their early to mid-twenties at a reasonable price. Lautaro meets these characteristics, although his impressive performances for club and country, especially in the Champions League, could quickly inflate the current valuation. He will continue to be assessed and, as they have done in other circumstances, they have already made contact with those around him. They know the interest is real and that the player is high on the agenda of Eric Abidal and Ramon Planes.
The Argentine is not the only player on Barça's radar, but he is certainly one of the most desired, especially after showing his strengths in games against the Catalans themselves, as well as Dortmund and Juventus. The LaLiga leaders know, however, that there will be interest from other elite clubs, some that have stronger financial backing.