REAL MADRID
Strained relationship between Tuchel and Mbappé gives Real Madrid hope
Le Parisien have stated that the relationship between Mbappé and Tuchel is not incredibly sturdy and Real Madrid have made him a priority in 2020.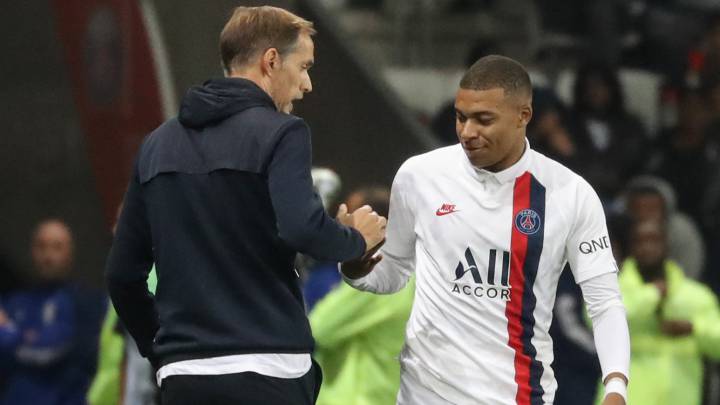 Kylian Mbappé and Thomas Tuchel have been working together for 15 months since the striker arrived from Monaco. Since then, reports of a relationship that has never truly got off the ground have emerged. It could be a determining factor in a potential Mbappé departure from Paris with Real Madrid making the youngster a priority in 2020.
After scoring a hat-trick against Brugge last Tuesday, he said: "I wanted to show how diffiucult it is to do without me." It was a clear message to Tuchel, who said days before that he would hate to have to do without the player like Mbappe.
Tuchel has always made it clear in press conferences that the key player is Neymar. He said it early in his time at PSG and keeps thinking so regardless of his failed attempt to manufacture a move to Barcelona last summer. Mbappé wants to take on more responsibility. He said back in May that he would love to assume more of the burden and would do so "in Paris or somewhere else with a new project", leaving the door open for a possible move away from the French club.
Mbappé was punished for arriving late to a team meeting ahead of the Marseille game last year. That did not sit well with the player's inner circle although Tuchel did say that he needed to "protect the player and keep the big focus off his in order to develop to the maximum."
Next summer could be key for the world champion. France are looking to win a Ballon d'Or and have their sights set on the top individiual player's prize along with the Olympics Games 2020. If the relationship between the manager and the player doesn't improve, the thoughts of Mbappé leaving are not outrageous. And meanwhile in Madrid, they are dreaming of his signing.