Valdano: "In Raúl, Madrid have their own Simeone or Guardiola"
Jorge Valdano was speaking to Spanish national newspaper 'El País' and maintains that the current Real Madrid Castilla coach embodies the "essence of the club".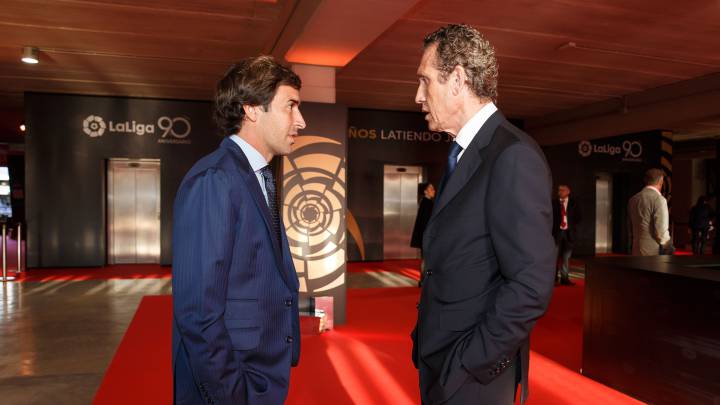 There is no other individual who epitomises the personality and essence of Real Madrid as does Raúl Gonzalez Blanco. This is the unwavering view of Jorge Valdano in 'El País', with the Argentine giving the player his first team debut in October 1994 at La Romareda against Real Zaragoza.
Raúl went on to be a Real Madrid legend with 550 appearances in the famous white shirt and afer hanging up his boots in 2015 is currently first team coach of Real Madrid Castilla (Real Madrid's B team who play in the third tier Segunda B). The club according to Valdano are forging a coach who if things are done the right way will offer long term service and be able to deal with the high pressure overseeing the club entails.
Essence
Valdano adds that Raúl has all the potential to be the next 'Guardiola' or 'Simeone' for Real Madrid and if anyone epitomises the character of the Santiago Bernabéu club it's the 42 year old. "The Real Madrid style has been debated for ages and even today it is a subject of controversy, that is until I got to know Raúl and, through him the essence of the club".
"Only Raúl and his fixation with institutional order can take the club back to the summit of the footballing pyramid. I believe that Real Madrid, in Raúl will find their very own Guardiola or their Simeone; that is to say, an individual who personifies the what the very football club is all about" he concluded.