All signs point to January Ivan Rakitic Camp Nou exit
In the last games the Croatian has been involved in, he has featured for less than 20 minutes per match with everything pointing to a January Camp Nou exit.
Ivan Rakitic was brought on to the pitch at the Sinobo Stadium in Prague on Wednesday night for Barcelona in the 84th minute and in the eight games the Croatian midfielder has been involved in this season for the club (six in LaLiga and two in the Champions League), Rakitic has featured for less than 20 minutes in five of these matches and in the other three the Croatian international has been on the pitch for less than ten minutes.

As Valverde pointed out back in July when asked about the player he answered: "time moves on for everyone". Despite this veiled premonition, no-one could have envisaged that the midfielder would be used so sparingly by the Basque coach. 36 minutes playing time in the three Champions League games to date and 167' in nine LaLiga match-days for a player who was pivotal in the 2015, 2016, 2018 and 2019 league titles, who bagged a goal in the 2015 Champions League win in Berlin and a key player in the four recent Copa del Rey wins (2015, 2016, 2017 and 2018), Rakitic's final days as they seem are coming to a cheerless end at the Catalan club.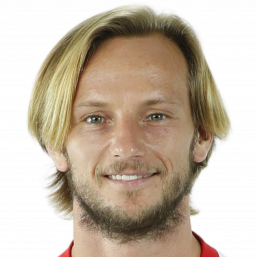 Chapter closing
In the last international break, the Croatian international alluded to his lack of playing time and may look to renew talks in the winter window with Juventus who were anxious to secure his services last simmer with Inter Milan also expressing interest in his signature in the past two years.
The Croatian is a player held in high esteem by the Camp Nou faithful and a dignified exit is the minimum Culés will demand of the board should the player finally make for the Camp Nou exit door come January 2020.