REAL MADRID
Raúl responds to Valdano's article about him as Madrid manager
The Real Madrid Castilla manager spoke about Jorge Valdano's article in El País in which he says Raúl will be Madrid's Guardiola or Simeone if he takes over.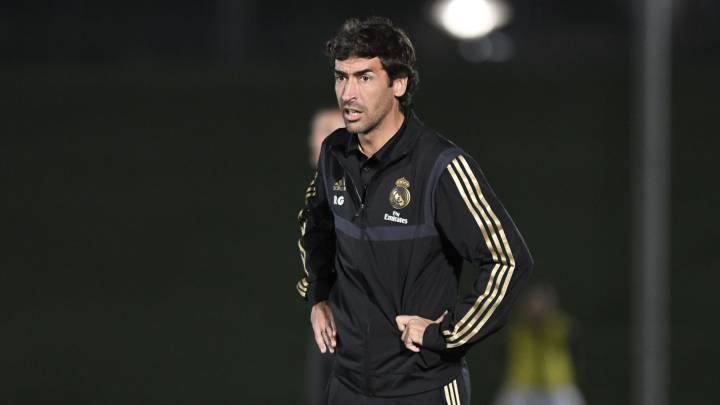 Raúl González Blanco lost his undefeated start with Real Madrid Castilla when his side lost at the Alfredo Di Stéfano stadium to Racing Ferrol on Saturday, falling 1-2. He was named as the Castilla coach at the start of the season as he learns the ropes on the sideline.
The eternal captain and number '7' of Real Madrid is managing the Madrid reserves this season and there is nobody who doesn't see Raúl as the future manager of the first team. The latest is Jorge Valdano, writing in El País: "They future is called Raúl" is the headline of the article in the Spanish paper. Valdano says "Madrid will find their Guardiola [in Raúl], their Simeone: that is, the personification of their institutional character."
Raúl, after the loss to Racing de Ferrol, spoke about Valdano's article and the opinions held within it. "My relationship with Jorge has always been special as next week, it will be 25 years since I debuted with Madrid. It's a column based on personal opinion and I am trying to earn praise in order to have this possibility in the future."
"I have always said that I arrived here as a manager a year and a half ago, I did my courses and I am here, the only thing I can do is keep working," he continued. "I am happy to be home, in my club and in the future we will see. Now, I am focused on Castilla, in learning by the day and in instilling Real Madrid's values on the players."