Inter Milan come calling for Barcelona's Ivan Rakitic
'Sport' and 'Mundo Deportivo' both report that Inter are interested in the Croatian midfielder. Diario AS can confirm that Barça would now be willing to sell him.
Catalan sports dailies Sport and Mundo Deportivo have both reported today that there has been contact between Barça and Inter Milan regarding Ivan Rakitic, whose future at Camp Nou remains uncertain. Just as Diario AS reported recently, now Barcelona would be willing to sell the Croatian midfielder. Inter, who along with PSG were keen to sign Rakitic in the summer of 2018, have come back for a second attempt at signing him and could have got in just before Juventus, who tried to lure him to Turin over the summer.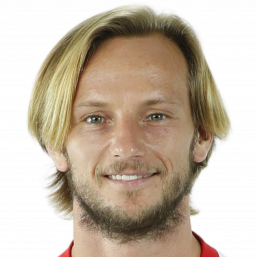 Rakitic could have moved on last summer
According to Mundo Deportivo and Sport, Barcelona would happily accept a fee of around 35 million euros in exchange for Rakitic. In fact, the transfer fee is one of the reasons why Rakitic hasn't already left Barça. He threatened to accept an offer from PSG unless the conditions of his contract were improved. The club responded by telling him if he was serious about leaving then he should pay up the release clause. And PSG didn't have money to sign at the time. So the issue was left in a promise to improve his contract which never materialised. That hurt Rakitic - but didn't stop him from putting in another spectacular season. He wanted to leave again this summer but Barça again put obstacles in the way in a bid to get a good price for him. The situation now however reuqires a solution for a player who always conducted himself in an exemplary way and he played a key part in the team's successes over the past four and half seasons.